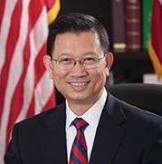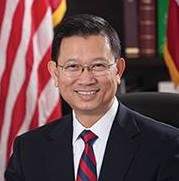 Orange County Supervisor Andrew Do is hosting a Town Hall meeting on Oct. 15, 2016 about Homelessness, from 10 a.m. to 12 p.m. at the County of Orange, located at 333 W. Santa Ana Blvd., in Santa Ana.
In the past year, Orange County has taken major steps to help the homeless and end the cycle of poverty:
• Appointed a New Homeless Czar to Cut Red Tape
• Supported Housing Assistance for Homeless Veterans
• Opened an Emergency Shelter in Santa Ana
• Improved Patient Access to Mental Health Programs
• Broke Ground on the County's First Year-Round Shelter
Homelessness won't be solved overnight, However, Supervisor Andrew Do has helped provide immediate relief – while focusing on the root causes of homelessness.

Together, Orange County can provide a helping hand to those in need and get struggling families on the path to self-sufficiency.
Join your friends and neighbors on October 15th to learn more about the County of Orange's homeless response.