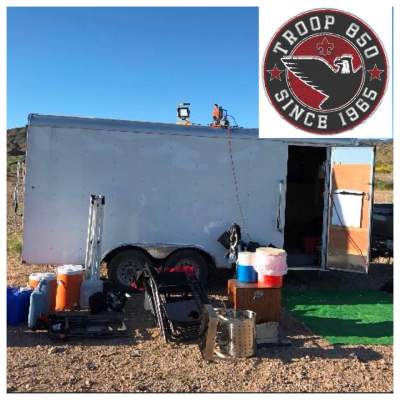 Orange Boy Scout Troop 850 is in a real bind after someone stole their truck and trailer early yesterday morning right before they were supposed to leave on an annual camping trip, according to the Orange Police Department.
The trailer (CA plate 4PS8194)was attached to a gray Ford F250 which was also stolen (CA plate DP641LE).
Please be on the lookout and call Orange PD if you see this trailer, at (714) 744-7444.
As a reminder, do not approach the occupants. Help these Boy Scouts get their equipment back.