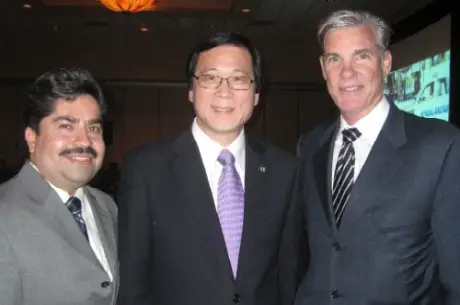 Assemblyman Jose Solorio is hosting a free Legislative Summit with special guest speaker State Superintendent of Public Instruction Tom Torlakson, on Friday, June 24, at the Bowers Museum, from 4:30 pm to 6:30 pm.
This Summit for Solorio to share with you the important issues he is working on in Sacramento and Orange County. The details of the event are below:
WHAT: Legislative Summit
WHEN: Friday, June 24 from 4:30 p.m – 6:30 p.m.
WHERE: Bowers Museum – 2002 North Main Street, Santa Ana
Several informational booths will be on site, and there will be information on education (including graduation rates in Orange County), jobs, public safety, water, and animal rights issues.
Other guest speakers include Director of Research and Policy for UCLA IDEA Sophie Fanelli, and Executive Director of the Campaign for College Opportunity Michele Siqueiros. Judie Mancuso of Social Compassion in Legislation will discuss important animal rights issues.
For more information or to RSVP, please contact Nadia Villafana in the District Office at nadia.villafana@asm.ca.gov or (714) 939-8469. The event is sponsored by the Bowers Museum and the Orange County Leadership Fund.
For more information about Solorio's legislative work, please visit www.assembly.ca.gov/solorio.