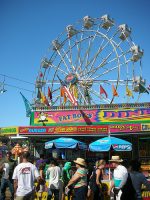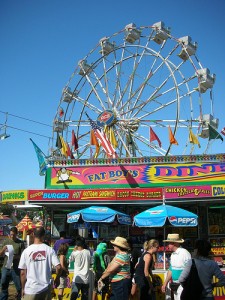 California Legislature's Latino ca`ucus was threatening to block the deal that would allow the City of Costa Mesa to buy the Orange County Fairgrounds from the State of California, for $96 million, because of the city's stance on illegal immigrants. Assemblyman Jose Solorio (D-Santa Ana) now says he and his fellow caucus members will not block the sale, according to the OC Weekly's Navelgazing blog.
Solorio adds that he and other caucus members remain disappointed that the City Council declared Costa Mesa a "rule of law" city, which symbolically pulls out the welcome mat for the undocumented.
According to Solorio, however, the Legislature's Latino caucus now considers Costa Mesa's racist Mansoor law to be a separate deal from this opportunity.
I suppose that is probably for the best. 
Costa Mesa Councilwoman Katrina Foley is pushing for this deal, so how bad can it be?  I trust that she and Solorio are on the right path.