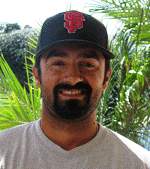 Segerstrom Varsity Baseball Team to play at Angels Stadium
The Segerstrom Boys Varsity Baseball team is going to play at Angels Stadium in a special league game vs. Orange High School this Friday, May 9 at 3:30.

Admission is free to watch the game and also to park at the stadium. Please enter through the Orangewood parking entrance. The gates under the big red helmets will be open for entrance. All family and friends of Segerstrom baseball in our community are welcome to attend.
The team had to do a fundraiser to participate in this unique opportunity and met their fundraising goal so now they will play at Angels Stadium. The team is coached by former MLB player Erasmo Ramirez.
###