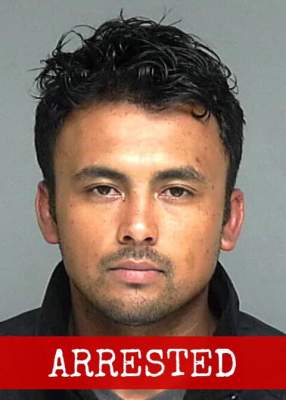 On January 25, 2019, two female minors were contacted in the parking lot of a business by the suspect, Julio Torres, who was driving a white Ford Explorer. He initially asked the victims for directions to where he could go to purchase drugs. Torres then attempted to coerce the victims into his vehicle by providing drugs to them. The victims declined and fled the location.
Prior to leaving the area, they were able to take a photo of the suspects' vehicle and provided information that led to his arrest. Torres was booked in Orange County Jail.
During the investigation, #GardenGrovePD investigators learned that Torres is employed by the Santa Ana Unified School District. Investigators are asking any additional victims or witnesses to please come forward and contact Inv. Marchand at 714-741-5704.