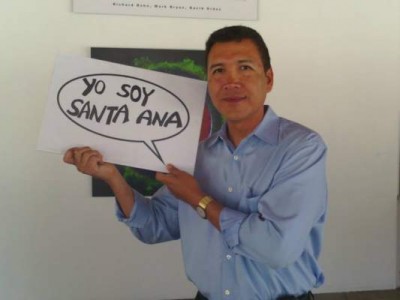 City of Santa Ana
Community Alert: Council Member Vincent Sarmiento selected as Mayor Pro Tem at Tuesday's Council Installation
"It's an honor to be chosen to represent the City of Santa Ana as the Mayor Pro Tem. I look forward to working with my colleagues over the next two years to deliver efficient public services with our community, ensure public safety, create opportunities for our youth and deliver a high quality of life for our residents," said Mayor Pro Tem Sarmiento.
The Mayor Pro Tem is selected by colleagues to serve a two-year term. Council Member Sal Tinajero has served the community as Mayor Pro Tem for the past two years. This is Mayor Pro Tem Sarmiento's second term on the Santa Ana City Council.
The City Council meets the first and third Tuesday of the month. Its meeting agendas are posted on the City's Web site. For more information, visit www.santa-ana.org.
Address/Location