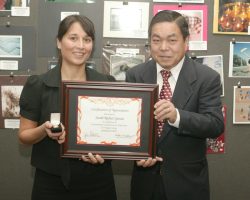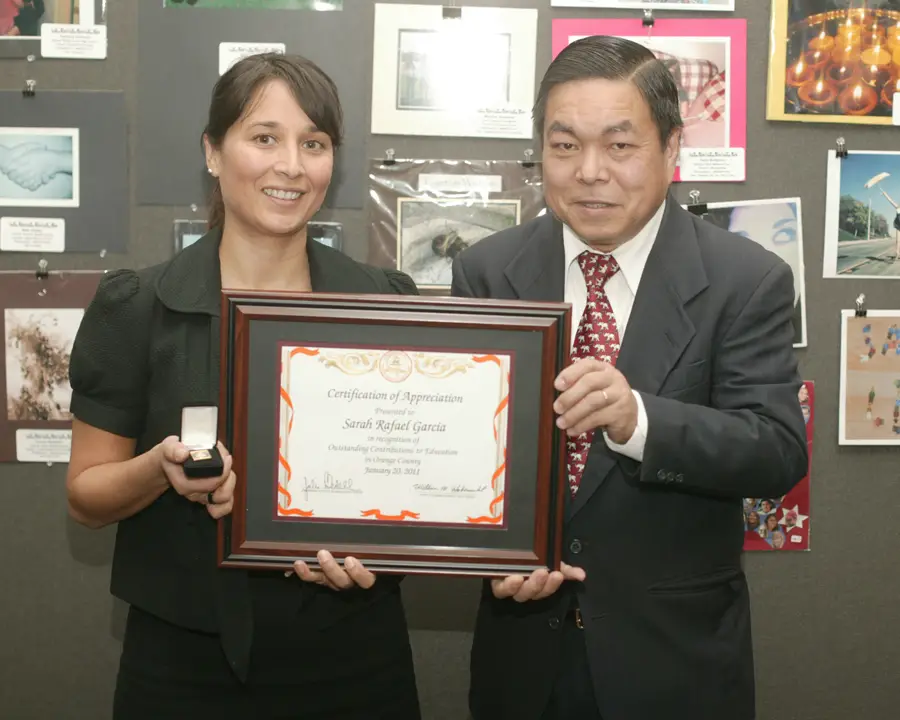 Our readers selected Sarah Rafael Garcia, an author and the founder of the Barrio Writers program, as our 2010 Woman of the Year.  This month the Orange County Department of Education followed suit as they honored her with an Outstanding Contribution to Education Award, which was presented to her by OCDE Trustee Long Pham.
The Barrio Writers is a creative-writing program that encourages students to grow through exposure to the cultural arts and the written word, according to the O.C. Register.
The Outstanding Contributions to Education Awards Program recognizes the contributions of individuals, groups, and organizations whose unique efforts have impacted the education of Orange County students. Awards are presented at the Orange County Board of Education meetings, followed by a reception for honorees and guests.
You can buy the Barrio Writers book at Santa Ana's Calacas.  Click here to visit their website.  And you can sign up for Garcia's email list by clicking here.