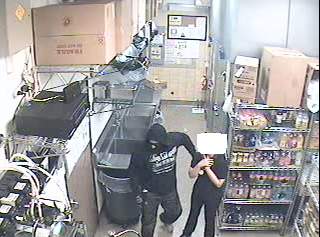 Santa Ana Police Department Advisory: Santa Ana Robbery Detectives Request Media and Public Assistance
On 6/12/13 at about 0640 hours, the female victim was working at Subway located in the 2600 Block W. Edinger. The victim was in the store by herself when a male suspect entered the business and jumped over the counter, grabbed the victim by the arm and forced her to the floor. The suspect then dragged the victim asking her where the safe was located. The victim told the suspect she did not know where the safe was located.
The suspect retrieved a knife asking the victim, "Do you want to die?" Fearing for her life, the victim then showed the suspect where the safe was located. The suspect removed money from the safe and then forced the victim to open the cash register. The suspect jumped over the counter and left the restaurant with the money.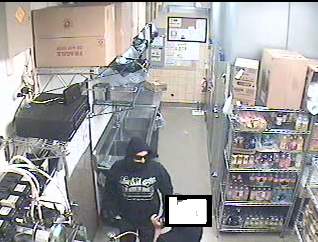 The suspect is described as a Male, White or Hispanic, 25-30 years old, 5'10 – 6'01, 175-200 lbs., medium build. Wearing a black sweatshirt (with white lettering on the front, possibly "SO CALI") with the hood over his head, the bottom portion of his face covered with a bandana, black sunglasses, dark pants, and white tennis shoes. The suspect was armed with a folding knife. Suspect is believed to be involved in other similar crimes.
Anyone with any information that may lead to identifying the suspect is asked to call Orange County Crime Stoppers at 1-855-TIP-OCCS/ 1-855-847-6277
Video available contact PIO Anthony Bertagna 714-245-8029
###