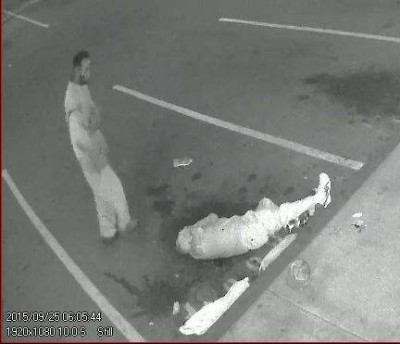 Santa Ana Police Department
Advisory: SAPD Homicide Detectives Request Media And Publics Assistance In Identifying Suspect Who Attacks 81 Year Old Victim
On 9-25-2015 at 0610 am, an 83 yr. old male victim pulled into the parking lot at 5015 W. Edinger and exited his vehicle. After exiting his vehicle, the victim was attacked without provocation by the suspect (Described as a M/B, 5-10/160, 40-50 yrs., unshaven, wearing a gray long sleeve shirt or black sweater).
The suspect punched and kicked the victim multiple times knocking him to the ground. The victim sustained injuries requiring treatment at a local hospital where he remains.
Anyone with information on the suspect is asked to contact SAPD Detective Cpl, Leo Rodriquez at 714-493-9135 or Orange County Crime Stoppers 1-855-TIP-OCCS.
###