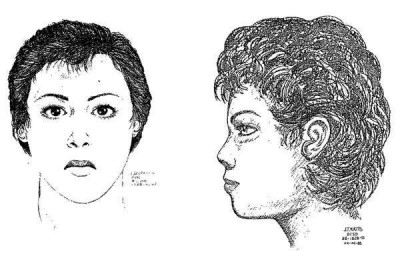 Santa Ana Police Department detectives reopened a 27-year-old case in the hopes of finding the killer who left a woman's headless body in a dry creek bed, according to ABC News.
They are trying to find the killer and identify the victim, who was found by a man walking his dog at Santiago Park in March 1988, according to the O.C. Register.
The woman had been stabbed seven times in and around her left eye, two times to the right side of her face and once in the neck, according to the O.C. Register.
The SAPD did not have a motive for the murder, back when they first started their investiation. And they were baffled by the brutal way in which she was killed, according to the L.A. Times.
Anyone with information on the case is asked to call the Orange County Homicide Task Force at (866) 673-2574 or visit the website www.ochtf.org.
About the Orange County Homicide Task Force
Orange County police agencies and the Orange County District Attorney's Office (OCDA) have aggressively and cooperatively pursued the investigation of unsolved homicides for many years. While many cold cases have been solved, over 1000 unsolved cases remain open. Due to budgets, caseloads and other factors these cases have competed for time, resources and enforcement efforts by their respective agencies. With this voluminous amount of unsolved cases it was necessary to approach this problem with a collaborative effort from the OCDA's Office and various law enforcement agencies throughout Orange County. The Orange County Cold Case Homicide Task Force (OCHTF) was formed with the Santa Ana Police Department selected as the host and supervising agency. The mission of the task force established by the OCHTF policy committee is to reduce the number of unsolved homicides in Orange County. The OCHTF was implemented on July 1, 2014.