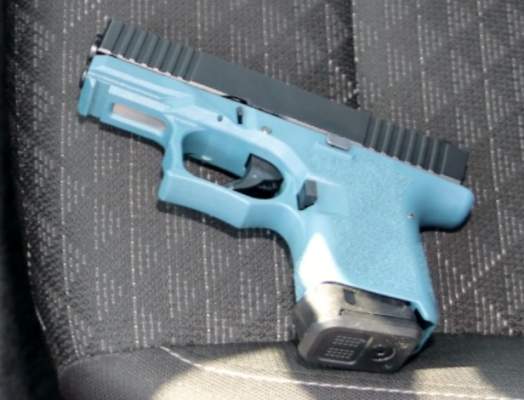 The SAPD's AB 109 Task Force along with their Directed Patrol officers responded to the 4900 block of W. Crystal Ln. (a few blocks northeast of Mile Square Park) for a compliance check of a subject on probation.
During a search of the subject's vehicle officers located a loaded 9mm "Ghost" gun, along with a large amount of fentanyl.
While conducting a traffic stop in the area of the 600 block of N. Harbor Blvd.,(a few blocks west of Cesar Chavez Campesino Park) SAPD MET detectives contacted two subjects in the vehicle.
The passenger advised detectives he had a firearm in his waistband and was on probation.
The subject was handcuffed and a loaded firearm was removed from his waistband.
The driver was also in possession of approximately 40 grams of narcotics and roughly, $5,000 in cash was also recovered from the vehicle.