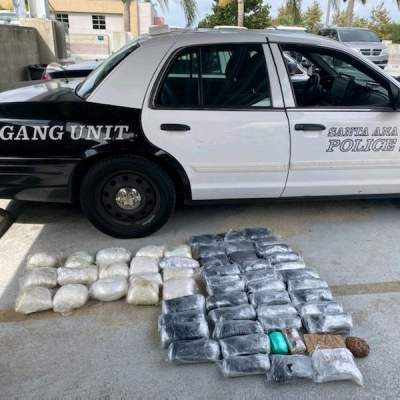 SAPD gang detectives conducted a vehicle stop of a white SUV for traffic violations in the area of 2100 S Baker Street.
During the contact with the driver, detectives observed narcotics in plain view inside the vehicle.
The driver was detained without incident and a search of the vehicle was conducted.
A total of 129.2 pounds of suspected methamphetamine and heroin were located.
The driver was transported to the Santa Ana Jail for felony charges.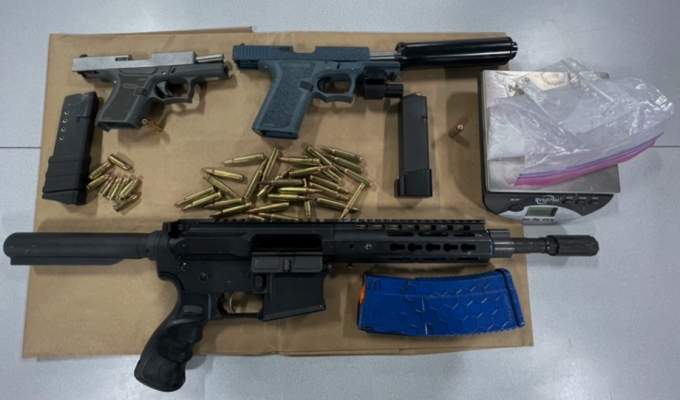 SAPD Gang Detectives developed information regarding a convicted felon in possession of firearms and possible firearm manufacturing. Detectives authored a search warrant for his residence, conducted the search and located a large amount of methamphetamine, body armor, gang indicia, numerous rounds of ammunition (9mm, .40 and .223), a loaded 9mm semi-auto "Ghost Gun", a .40 caliber P80 semi-auto handgun with homemade silencer, and an AR-15 pistol.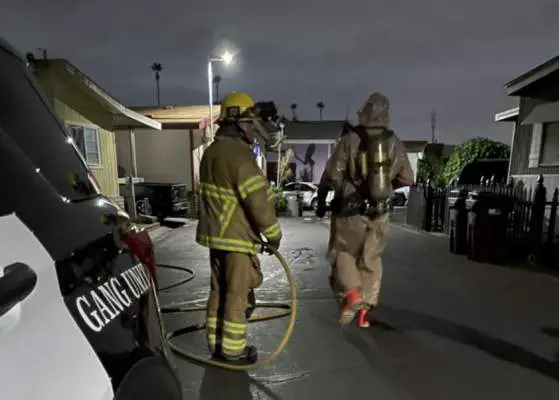 Additionally, detectives located firearm parts and manufacturing tools consistent with the suspect building "Ghost Guns". Detectives also located a drug lab in the residence. The Hazmat Team responded to oversee the proper destruction of the lab and the drug making materials.
The suspect was booked for narcotic sales and firearm violations.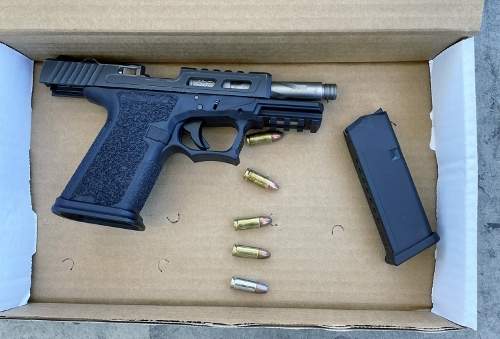 SAPD Directed Patrol officers conducted a traffic stop of a vehicle for vehicle code violations. During the investigation, one of the occupants was found to be on probation for narcotic sales.
All occupants were detained and a search of the vehicle revealed a loaded 9mm semi-automatic "ghost gun" on the front passenger floorboard.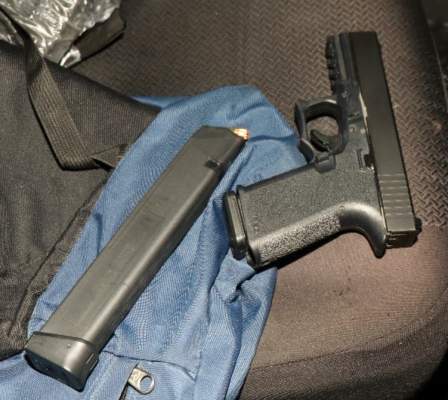 SAPD officers responded to a report of tagging in progress and two subjects were detained. Through further investigation, a 9mm "ghost gun" w/ extended 33 round magazine and a second magazine were recovered.