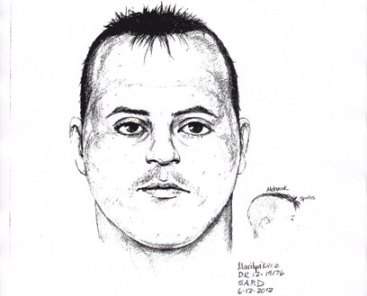 Santa Ana Police Department Advisory: Arrest of sexual assault suspect Damian Reyes
On June 29, 2012, at approximately 0130 hours, the suspect broke into a residence in the 1500 block of North Ross through an unlocked window. The suspect then climbed into a top bunk bed where an 8 year-old girl was sleeping. The suspect sexually assaulted her, and while doing so, woke up the victim's 13 year-old sister who was asleep on the bottom bed. Both girls screamed and woke up their father who ran to their aid. The suspect immediately fled the residence through the same window and was last seen running southbound on Ross. A sexual assault exam revealed findings consistent to being sexually assaulted. Santa Ana Police released the attached composite drawing of the suspect to the media and public.
On October 9, 2012 Detectives were advised that there was a positive match on the DNA left at the scene. The match was to suspect Damien Anthony Reyes, 26, of Santa Ana.
On October 10, 2012 Detectives arrested suspect Reyes at his residence in the 1300 block of North King. He was booked at the Santa Ana Jail on the following charges.
1. PC 459 Burglary
2. PC 288 (b)(1) Child Molestation by Force
3. PC 667.61 (A)(B)(1) Enhancements making this a potential life case
Reyes is being held on $1 million bail.