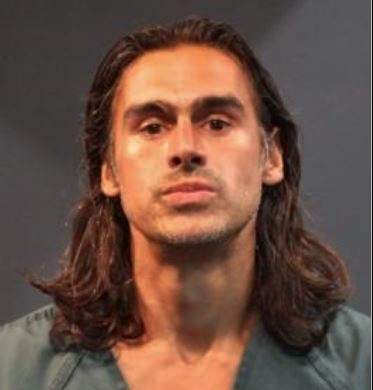 On 10-3-20, a 67-year-old physically disabled female was sitting in the front passenger seat of her vehicle waiting for her husband, who was in the grocery store at 5111 W. Edinger.
At approximately 12:00 pm, Jaime Magana Arechiga entered the driver side of the vehicle as the victim was still seated inside. The victim pleaded with him to return back to the market, but Arechiga refused and drove away. Arechiga continued to drive around with the victim still in the car for approximately 45 minutes. During that time, the victim's husband called her to inquire as to her whereabouts. The victim was unable to provide her various locations due to her limited vision.
Arechiga ultimately drove to Centennial Park and demanded the victim to stay in the car as he walked away with the car keys. During this time, the victim's sister called the victim and was able to determine their location. The victim's sister and brother-in-law responded to the park and confronted Arechiga. Arechiga rummaged through the vehicle prior to walking away, against their request to stay. The victim's sister was able to take a picture of Arechiga as he walked away.
With the assistance of Orange County Probation, officers were able to identify Arechiga as a subject currently on probation for Resisting Arrest and Restraining Order violations.
On 10/8/20, Arechiga was located and taken into custody near his family's residence.
Arechiga is currently in custody for carjacking, kidnapping, and false imprisonment of elder/dependent adult, and his warrant. His bail is currently set at $1,002,500.
Arechiga has a criminal record spanning over 22 years with prior arrests for burglary, resisting arrest, criminal threats, and sales/transportation of narcotics. Arechiga was on supervised release probation at the time of his arrest.
– ORIGINAL MESSAGE –
Location: Mom's Market – 5111 W. Edinger Avenue, Santa Ana
On October 3, 2020, at approximately 12:51PM, the 67-year-old disabled, female victim was sitting in the passenger seat of her vehicle waiting for her husband who was shopping. The wanted suspect entered the driver's seat of the victim's vehicle and drove off with the victim. The victim asked the suspect to release her several times, but he refused. The suspect eventually drove the victim to the location and upon their arrival, the suspect fled the location on foot. The victim's sister was able to take a picture of the wanted suspect as he fled the location.
Anyone with information identifying the wanted suspect in this case is asked to contact Detective D. Prewett at (714) 245-8323.