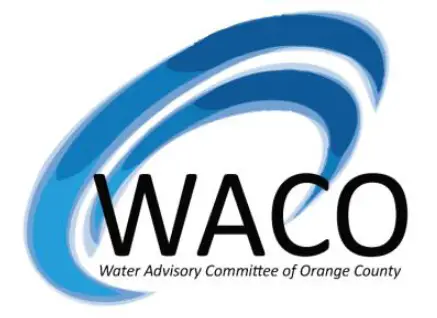 The next meeting of the Water Advisory Committee of Orange County (WACO) will be Friday, December 10, 2010 from 7:30 – 9:00 a.m. in the MWDOC/OCWD Board Room (18700 Ward Street, Fountain Valley). Attached is the meeting agenda.
We are pleased to have the following program scheduled for the meeting:
The Southern California Water Committee: Setting a Course for 2011 and Beyond.  Rich Atwater, Executive Director, Southern California Water Committee
Santa Ana River Flow Rates (Part 2): Solutions for the Future.  Hon. Phil Anthony, Director, Orange County Water District, Mike Markus, P.E., General Manager, Orange County Water District.
If you have any questions, please do not hesitate to contact me or visit www.mwdoc.com/waco. Otherwise, we hope to see you at WACO next Friday, December 10th.
——————————-
David J. Cordero
Director of Government Affairs
Municipal Water District of Orange County
Phone: (714) 593-5012
Fax: (714) 964-5930
Cell: (714) 865-8292
dcordero@mwdoc.com
www.mwdoc.com