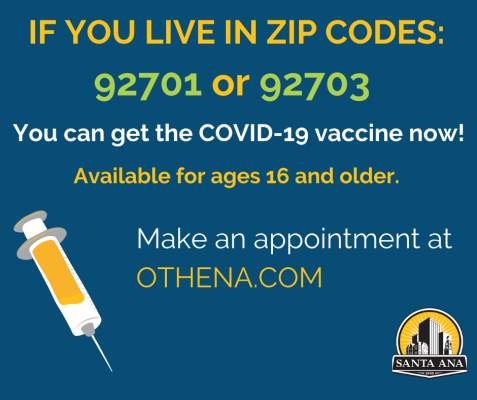 Santa Ana residents ages 16 and older who live in the 92701 and 92703 ZIP codes can get the COVID-19 vaccine now. These ZIP codes were identified by the State as the most vulnerable to the virus.
 
The vaccine is also being given to the following groups throughout Orange County:
Anyone age 50 or older
Hospital and medical workers
Teachers and school staff
Food service, grocery and agriculture workers
Child care providers
Emergency service workers
People age 16 and above with certain pre-existing medical conditions
Starting April 15, anyone age 16 or older can get the vaccine.
Learn more: www.santa-ana.org/vaccine
Obtenga la Vacuna Contra el COVID-19
Spanish/español: https://bit.ly/3wFKE8p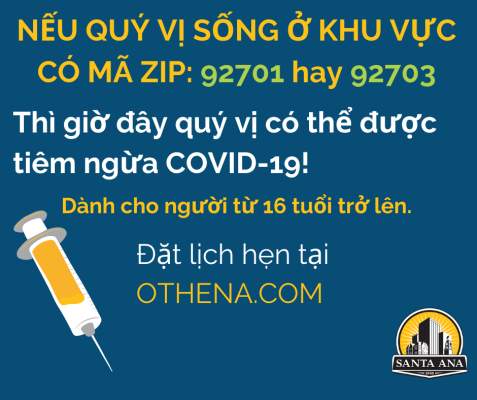 Nhận vắc xin COVID-19
Vietnamese/Tiếng Việt: https://bit.ly/3uDO7T7