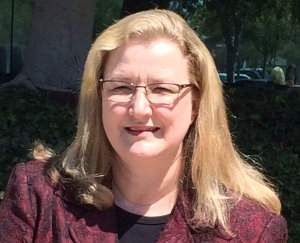 COMMUNITY SERVICE PROGRAMS APPOINTS 20-YEAR-VETERAN AS NEW EXECUTIVE DIRECTOR
SANTA ANA, Calif., Nov. 20, 2015 – Struggling Orange County youth, adults and families caught up in the justice system and facing their greatest time of need have a new leader advocating on their behalf, as Ronnetta Johnson assumed the executive director role at nonprofit Community Service Programs (CSP) Inc. on Nov. 1 – the same day as her 20th anniversary with the organization. The board of directors appointed Johnson to the post following the July 2015 passing of Margot Carlson, who led CSP for 40 years and left a legacy of serving at-risk youth.
She most recently worked as the director of CSP Victim Assistance Programs & Dispute Resolution Services. Over the course of her 20-year career with CSP, Johnson she has served as a witness to the tempest of trauma caused by some of the most violent crimes committed in Orange County, including rapes, child abuse, gang violence, hate crimes and human trafficking.
"These are the kinds of incidents most people won't admit happens in Orange County," said Kris Thordarson, president of Community Service Programs Board of Directors. "And that's why Ronnetta stands out as a victim advocate. Her profound understanding of victimology – from initial trauma, to ongoing chaos caused by crimes, to trepidation about participation in the legal system – makes Ronnetta a resource for community leaders, law enforcement and legislators."
As the director of CSP Victim Assistance Programs & Dispute Resolution Services, a role she held since 2004, Johnson administered more than $6 million of revenue from grants, contracts and donated funds annually. Her mission has been to assure victims are provided emergency assistance in the immediate aftermath of crime, ongoing support to alleviate trauma, and services to ease the process of participation in the criminal justice system. More than 50,000 juveniles and adults attempting to come back whole again from violent crimes count on the program each year.
Johnson joined CSP in 1995 as the program director overseeing two rape crisis centers – including 24/7 hotlines and hospital response – and leading CSP's rape prevention education program and support groups. CSP realized her talent in staff development and community outreach, and promoted her to director of human resources in 2001. Others have noticed her contributions, too. The California Assembly District 71 named her Woman of the Year in 2006.
Johnson's commitment to youth intervention, dignified healthcare and housing options, and victims' rights began in 1985 while serving in volunteer services at St. Mark's Hospital in Salt Lake City. She followed this experience by becoming the director of children's and volunteer services at Starlight Children's Foundation in Los Angeles, a nonprofit dedicated to improving the quality of life for children with chronic and life-threatening illnesses.
The Mission Viejo, Calif. resident holds a master of arts in organizational leadership and a certificate in servant leadership from Gonzaga University. She earned a bachelor of science in sociology at the University of Utah and pursued post-graduate studies in arts administration at the Salt Lake City university. She also gained an international perspective during a study abroad program at the University of London.
About Community Service Programs
Community Service Programs (CSP) is a nonprofit agency committed to serving children, adults and families living in Orange County who are involved with or at risk of involvement with the justice system. CSP's model programs assist over 111,000 community members annually, including abused children, struggling families, acting out adolescents, victims of crime, and those in need of mediation services. For more information on CSP and its programs, visit cspinc.org.
###