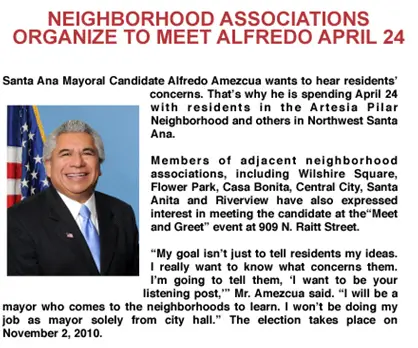 Santa Ana Mayoral candidate Alfredo Amezcua has announced that he will be holding a meeting at the home of Rafael Solorzano, in Santa Ana's Artesia-Pilar neighborhood, today, April 24, from 3 to 5 pm, in order to "Meet and Greet" local residents.
Solorzano lives at 909 N. Raitt St.
The announcement did not include a means to RSVP.  Click here to visit Amezcua's campaign website.