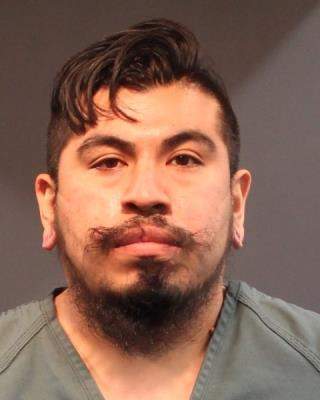 Roberto Tiro, 31, was arrested on November 12, 2020, for a felony charge of possession and control of child pornography.
Santa Ana Police Department Civilian Investigator, assigned to Special Investigations, received multiple CyberTips from the National Center for Missing and Exploited Children indicating that Tiro utilized a social media site to upload electronic files containing child pornography. The SAPD Civilian Investigator subsequently identified Tiro after executing online and residential search warrants.
The investigation revealed that Tiro sent over 600 pornographic images involving young children. The investigation also uncovered thousands of images of child erotica and child pornography stored by Tiro.
SAPD personnel, along with members of the Internet Crimes Against Children (ICAC) Taskforce, executed a search warrant at Tiro's residence in the City of Santa Ana. The search warrant reaffirmed the suspicion that Tiro was storing approximately 1,000+ sexually explicit files in a data storage device located in his home.
The SAPD Civilian Investigator is a member of the Los Angeles Regional Internet Crimes Against Children Taskforce (ICAC) – a task force dedicated to the investigation and prosecution of persons involved in child abuse and exploitation involving the internet https://www.icactaskforce.org/