Newport Beach Police Department
Community Press Release – Homicide Investigation UPDATE
Arrested: Isaac Nieto Hernandez, male Hispanic, 29-year-old resident of Santa Ana
On Tuesday, December 29, 2015 at approximately 12:11 a.m., the Newport Beach Police Department received a call regarding suspicious circumstances. The callers were concerned about their associate, a young woman who was last seen at an office building on Campus Drive an hour or two earlier. The callers had searched for the young woman, but were unable to find her. She had also stopped responding to text messages or answering her cell phone, which raised concern for her safety.
Officers responded and began to search the area. Shortly after 1:30 a.m., they located the woman, deceased, inside the building located at 5030 Campus Drive. The Orange County Coroner's Office has identified the victim as Sarai Alcaraz, a 23-year-old resident of Long Beach. The cause of death has not yet been determined. Detectives are currently investigating this incident as a homicide, however and manner and cause of death will be determined pending autopsy and toxicology reports from the Coroner's Office.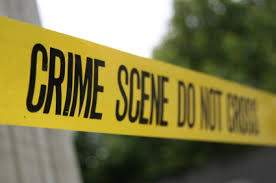 On the morning of Wednesday, December 30, Detectives responded to the city of Santa Ana to serve two residential search warrants and to attempt to locate Mr. Nieto Hernandez, whom they had identified as a suspect in this case. Shortly before 11:30 a.m., they conducted a vehicle stop on a black sedan on Alton Avenue near Bristol Street. Mr. Nieto Hernandez, a passenger in the vehicle, was subsequently arrested for the murder of Ms. Alcaraz. The arrestee is a 29-year-old resident of Santa Ana who is currently employed in the janitorial services industry. There are no outstanding suspects in this investigation.
This is an ongoing investigation and no further information is being released at this time. The Newport Beach Police Department is asking anyone with additional information to call the Police Department's hotline at 1-800-550-NBPD. Messages may be left anonymously, if so desired.
###