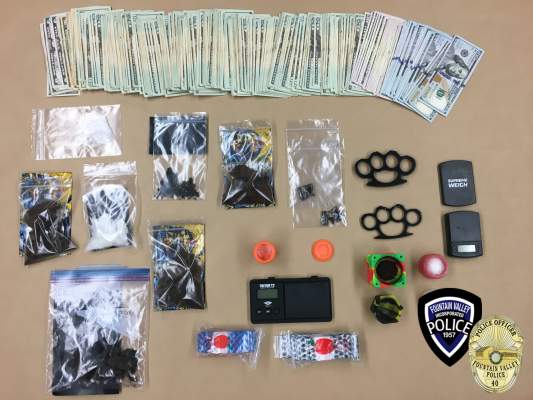 During the month of September 2020, undercover Detectives from the Fountain Valley Police Department Crime Suppression Unit began investigating John Wallis, a 30-year-old resident of Santa Ana, who was selling narcotics. Wallis was on Post Release Community Supervision (Probation) for drug sales.
On September 16, 2020, Detectives established surveillance at his apartment complex located in the area of Bear and MacArthur in the City of Santa Ana. After observing a hand-to-hand drug transaction with the occupants of a vehicle in the parking lot, both Wallis and the occupants of the vehicle were detained.
Undercover Detectives conducted a search of Wallis' residence. Inside the residence Detectives located $7,000.00 in cash, a cumulative total of 12 ounces of heroin and 2 ounces of methamphetamine, and additional evidence of narcotics sales.
Wallis was arrested for possession of narcotics with the intent to sell. The occupants of the vehicle were arrested for possession of narcotics.
Wallis was booked into Orange County Jail.