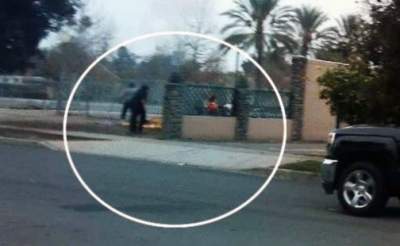 Santa Ana Police Department
Advisory: SAPD Detectives And OCFA Arson Investigators Make An Arrest In Attempted Murder/Arson Case

Suspect/Arrested: James Anthony Lawlor (35) Santa Ana
On Friday, 01/19/2018 at 8:20 am, SAPD officers responded to the vacant lot in the 1300 block of West Tolliver for a tent fire. Officers located the fire and two victims, one male and one female, who advised they were inside their tent when the suspect, who they described as male Hispanic, 35-40 years old, wearing black slacks and a black coat, approached their tent. The suspect then told the occupants they had 15 minutes to leave the area or he would return with his Glock handgun. The male occupant in the tent stuck his head out to talk to the suspect and was immediately kicked twice on the head by the suspect.
The suspect left the scene westbound on Tolliver in a newer black truck with a black license plate. The suspect returned in the same vehicle approximately 5 minutes later and exited holding a red gas container. The suspect poured gasoline on the occupied tent and set it on fire before leaving the scene southbound on Bristol in his black truck. Both of the victims were able to exit the tent safely.
The male victim sustained injuries, first from the two kicking strikes to his head and minor burns sustained as he was exiting the burning tent. The Orange County Fire Authority Investigators responded to the scene and a joint SAPD and OCFA investigation for Attempted Murder/Arson was initiated.
Based on the information obtained during the initial investigation, the OCFA Arson Investigator located a possible vehicle in the area of the crime scene. Working with SAPD Detectives they were able to locate the suspect and he was positively identified by our victim.
Today, 1/25/2018 at approximately 7:30 am, SAPD detectives and OCFA Investigators arrested the suspect leaving his residence without incident. The suspect was transported to SAPD were he was interviewed reference the crime. Based on the investigation and statements made by the suspect he was booked into SAPD Jail for the listed charges:
PC 451 (b) – Arson of Inhabited Structure/Property
PC 453 (a) – Posses/Manufacture/Dispose Material/Device for Arson
PC 422 – Threaten Crime with Intent to Terrorize
PC 664/187 (a) – Attempted Murder
PC 451 (d) – Arson: Property
PC 245 (a)(4) – Assault with Force Likely to Produce GBI