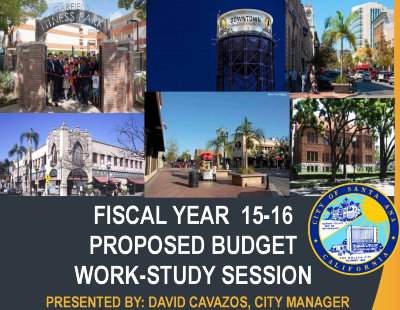 City of Santa Ana, Downtown Orange County
Community: Community Budget Hearing: Wednesday, May 27th
The community is invited to participate in the upcoming Community Budget Hearing. The hearing will provide an overview of the upcoming 2015-16 Budget and the Capital Improvement Program. This will be an opportunity for the community to provide input and priorities in the budget process.
Please join us on Wednesday, May 27 at 6:00 pm at Remington Elementary School (1325 East 4th Street).
You may also visit the City's website for more information on the FY 15-16 Proposed Budget.
http://www.santa-ana.org/finance/budget
###