There is an effort underway by Rock Solid Recovery to convert the Mauna Loa Garden Apartments in Santa Ana to a 60 unit residential development to a behavioral health facility – essentially a drug rehab center, at 1311 Washington Place, in Santa Ana, just south of the Target store located at N. Grand Ave. and 17th. St.
This proposed drug rehab center will be located a half mile south of Sierra Intermediate School and the adjacent Northeast Santa Ana Little League.
This seems like a bad idea. For one thing the proposed location in our city is ringed by crime. But to see how bad an idea this is check out these Yelp excerpts regarding Rock Solid Recovery, which currently offers rehab facilities in Costa Mesa:
From the start the staff were misleading.  They assured me that my sons pain mgmt problems would be addressed even though they are an holistic center.  I was a massage therapist for several years and believe in the holistic side if it is used.  My son NEVER had the treatments he was promised.  I know detox is painful but after detox he continued to be in pain.  He went to the hospital more times than I can count.  Towards the end of his treatment they finally admitted that he shouldn't be there.  His case was too intensive.
I would NOT recommend this treatment center.  My son also did not recommend it. We didn't get much time to talk but what conversation we did have when he was there and the short time he was home he didn't have much good to say about it except for he loved his counselor.    He didn't like the different stages and moving from place to place.  OH!!!  He called me about a week before he got home and said he was outside because they were fumigating for BED BUGS!!    He didn't bring them home but we had to take extra precautions when he got home.
I'm currently in the program, it was decent although very disorganized at first. They lost my insurance card on the first day I came for treatment, no biggie at first. The second mishap involved being roomed with a kleptomaniac whom was transferred from a different house without ANY warning, I learned from other clients that he stole early on.
The facility does not coordinate care with the client's existing outpatient provider and interferes with continuity of care.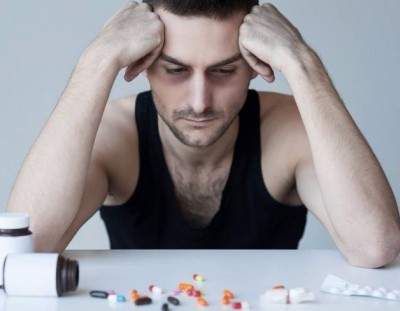 Here is a comment from Rehab Reviews:
I too was promised only insurance deductible liability. Not so, outside vendors were used to the tune of $70,000, which was not covered. It's a scam, not a treatment center.
And here are a few comments from Glass Door (a website where employees post about their experiences at the companies they work at – Note – Rock Solid Recovery is a branch of Solid Landings Behavioral Health):
"No Loyalty to employees whatsoever."
"RUN if you are hired by this company."
"Disguised as a "start up", will work you in to modern day salvery"
"Horrible unethical place to work"
"Don't work here!! Fraud"
"Worst Place to Work in Orange County"
"Solid Landings is a disaster, and more than likely going out of business"
"Work Here If You Want to be Humiliated and Bullied"
"Unstable, caters to former addicts as employees, think they are above the law"
"Went from one of the best companies to work for to one of the worst"
"sh*ttiest place to work"
"Horrible place to work"
The worst company I have ever worked for EVER!!!!!"
If you are interested in stopping this drug rehab center from locating in Santa Ana here are the folks at City Hall that you need to contact:
Hassan Haghani, Executive Director City Planner, 714-667-2706, HHaghani@santa-ana.org
Vince Fregoso, Principal Planner, 714-667-2713, vfregoso@santa-ana.org
For those residents east of Grand Ave., Ward 1 Representative, Vincent Sarmiento, Mayor Pro Tem, Vsarmiento@santa-ana.org
Residents west of Grand Ave., Ward 2 Representative, Michele Martinez, Mmartinez@santa-ana.org
Residents north of the proposed drug rehab center, Ward 3 representative, Angie Amezcua, AAmezcua@santa-ana.org
Planning Commissioners

Bruce Bauer – BBauer@brooksbauer.com
Sean Mill – commissionermill@gmail.com
Phil Bacerra – philbacerra@gmail.com
James Gartner – jg@jgartner.com
Sandy Nalle – nalle@mullinixland.com
Lynette Verino – Facebook
And here is the guy who is trying to bring this drug rehab center to our city:
Adam Shandrow, 562-972-3955, adam.shandrow@solidlandings.com
If you don't want this drug rehab center to locate in Santa Ana you better start contacting the folks listed above.