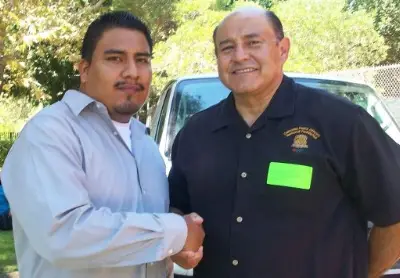 Tony Tapia, a candidate for the Rancho Santiago Community College District Board of Education, is hosting a fundraiser for his campaign on Thursday, September 27, 2012, from 6:00 PM – 8:00 PM, at his residence located at: 1523 West 6th Street, in Santa Ana.   You may RSVP on Facebook here.  For more information, please call: Gennaro Tapia (714) 867-4384 or email him at info@TapiaRSCCD.com.
For the first time ever, the RSCCD elections are going to be Area Specific.  Tapia is running in Area 3, against OC GOP Central Committee Member Thomas Gordon – a lifelong Republican; and Nelida Yanez, who lost badly to David Benavides when she challenged him for the Santa Ana City Council in 2006, according to Smart Voter.  Benavides beat her by a two to one margin.
Gordon, who is an overpaid asbestos inspector at the dreadful Los Angeles Unified School District, is not running much of a campaign.  I tried but could not even find a campaign website.  If he does have one it is not showing up on Google, which is pretty lame. It also bothers me that he maintains a second home in Denver, CO.  He goes there on every holiday and even pays to fly his dog with him.  He told me once that he and his dog visit the many dog parks in Denver, even though he opposed opening a dog park here in Santa Ana.
I served with Yanez on the Santa Ana Housing and Redevelopment Commission.  She is a nice lady but is rather clueless about politics and not someone I would expect to have any good ideas.  When she debated Benavides she famously rambled on for ten minutes about the "tree of life."  I can only pray that Tapia will get a chance to debate her too!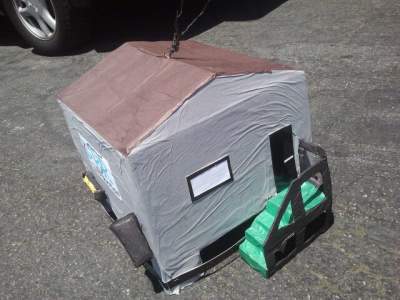 Tapia is a working man, running in a blue collar Area.  He works in construction, as a labor for a local trade union.  But that is not all there is to him – he also has helped his parents to run various businesses over the years.  Today they run a party supply company and his innovative pinata designs have been featured in the national media.  Tapia has the strength of a bull but the heart of an artist – a good mix if you ask me!
Tapia might be the only candidate for the RSCCD Board who is running entirely for the right reasons – to stand up for the young people in his Area.  He is not a career politician.  When he walks his precincts, and he tells me he will be walking the entire Area he is running for, he will be able to talk to everyone at their level – and in Spanish if need be.
It is refreshing to see a candidate like Tapia jumping into the ring.  He is not cowed by his opponents.  He will walk and his family and friends will too.  The voters in Area 3 will have a choice and I believe that on Nov. 6 they will choose to elect a candidate who will look out for their best interests – and who isn't running so that he can run for some other office later.