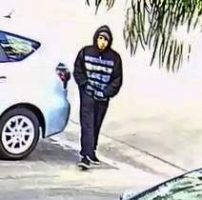 Santa Ana Police Department
Advisory: $100,000 REWARD FOR INFORMATION LEADING TO THE ARREST AND PROSECUTION OF ATTEMPTED MURDER SUSPECT
SAPD Detectives request media and the public's assistance in identifying the suspect wanted in the attempted murder case of a marijuana dispensary owner. Anonymous donors have offered a reward of $100,000 for information provided to Detectives leading to the arrest and prosecution of the suspect in this case.
Case Facts: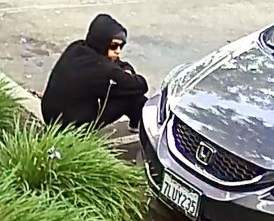 Suspect: Male, Unknown Race, 20-30 years old, 5-4 to 5-6, thin build
On November 2, 2015, at approximately 3:00 pm, the victim, a 48 year-old male, was exiting his business and walking to his vehicle in the parking lot of the business complex at 1900 East Warner Avenue when he was shot at by an unknown gunman. The suspect fled on foot southbound through the business complex.
The victim sustained multiple gunshot wounds. He was transported to a local hospital and recovered from his injuries. The victim is a part owner of SCSA (South Coast Safe Access) located at 1900 East Warner Avenue. The business is a marijuana dispensary.
Detectives are asking that anyone with information on the shooting or that recognizes the suspect please call the Santa Ana Police Department, Homicide Section at 714-245-8390.
The victim in the case is available for interviews, contact the SAPD PIO Cpl. Anthony Bertagna 0ffice 714-245-8029 or Cell 714-709-2043.