County Seeks Restitution from Former Employee Sentenced for Crimes
The County of Orange formally asked a judge Friday to order former employee Carlos Bustamante to pay restitution as part of his sentencing for multiple crimes committed while he was an employee.
Bustamante, a former executive manager for OC Public Works, was sentenced to 360 days in a city jail and five years' probation, and will be required to register as a sex offender. He pleaded guilty in December to felony counts of stalking, attempted sexual battery by restraint and grand theft by false pretense, as well as misdemeanor counts of false imprisonment, assault and attempted sexual battery.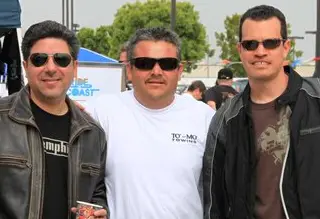 Board Chairwoman Lisa Bartlett said the County is a victim of Bustamante's actions as well as the employees victimized by him. "We want him to be held accountable for his crimes," said Chairwoman Bartlett, Fifth District. "The County does not and will not tolerate acts of harassment or aggression against its employees by anyone. We are committed to a safe and healthy workplace."
The County's restitution request was for $8,498.32—an amount Supervising Deputy County Counsel James Harman called insufficient to compensate the County and its employees from the harm done by Bustamante. However, it is all that the County can ask the court to order be repaid under the law. The amount includes $3,000.32 that Bustamante admitted he stole in improper reimbursements and $5,498 for the non-law-enforcement costs of investigating that fraudulent activity.
"Quantifying these damages is difficult," Harman said in a statement read in court. "When public officials abuse and act outside of their authority, everyone suffers."
The final restitution payment will be considered as part of Bustamante's probation.
###