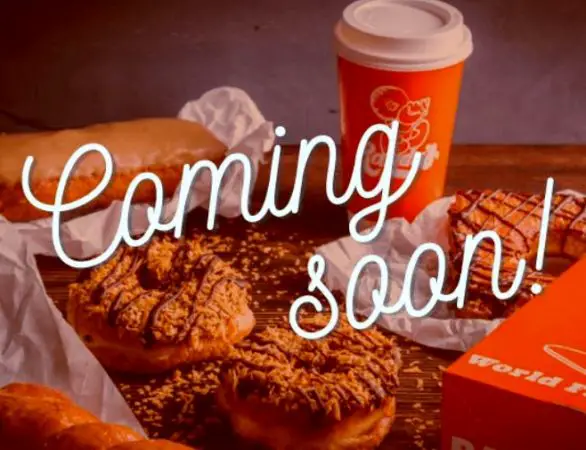 Randy's Donuts is finally coming to Santa Ana! However this location won't have the giant donut sign that they are famous for at their other locations.
The grand opening of the Santa Ana location is set for Tuesday, March 22, from 6 a.m. to 10 p.m. All customers will receive a free raised glazed doughnut from 6 a.m. until 3 p.m. The Santa Ana location is at 2232 17th St., near N. Tustin Ave. Their number is 657-900-2885.
Their Inglewood location was featured in the movie Iron Man II when Iron Man took a donut break in their donut sign. That is their flagship location with over 60 years in business.
Randy's Donuts enthusiasts can receive special purchase bonuses and incentives when they sign up for Randy's Rewards loyalty program online here.
They offer more than 60 different types of doughnuts at prices that are generally under $2. Click here to see all their varieties which include classic, deluxe and fancy donuts.
Randy's Donuts has locations in:
Inglewood
Costa Mesa
Downey
El Segundo
Pasadena
Santa Monica
Torrance
Bakersfield
They plan to open new locations soon in Burbank, San Diego and Las Vegas. Kavon Azhir, the franchisee of the Santa Ana location, also has plans to open nine more locations throughout the Orange County region.
"Randy's Donuts' unmatched popularity, leadership, growth potential and commitment to offering customers a quality donut for 70 years were all factors in my decision to establish a franchise territory in Southern California," said Azhir. "The company has proven it is a staple in the Los Angeles area and soon it will be the same in Orange County."
For more information about Randy's Donuts and information on individual and multi-unit franchising opportunities visit randysdonuts.com/franchise.
About Randy's Donuts
Based in Inglewood and with eight California locations, Randy's Donuts is the most recognized donut shop in the world and one of the most iconic locations in Los Angeles, attracting visitors from around the world to take pictures of the giant rooftop donut. Immediately recognized as the landmark building from appearances in movies, music videos and television shows, Randy's has consistently been named one of the top donut shops in the country for nearly 60 years and the most-reviewed and highest-rated donut shop on Yelp and similar sites. Whether it's a first visit or a local, one taste of Randy's Donuts made by hand every morning brings customers back time and time again. Connect with Randy's Donuts on Facebook, Twitter and Instagram @randysdonutsla, LinkedIn and on TikTok @RandysDonuts. Learn more at randysdonuts.com.