A press conference regarding Santa Ana Police Department outrageous raids on medical marijuana dispensaries will be held this Monday, June 15, 2015, at 1:30 p.m., at the Westin Hotel located at 333 E. Ocean Blvd., in Long Beach.
The event organizers ask that you please dress as you would for court support.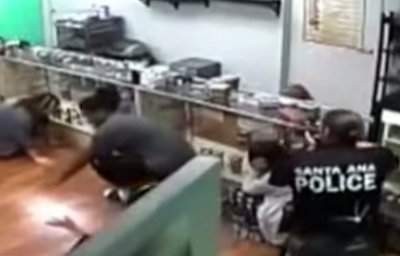 If the judge has declared a Temporary Restraining Order (TRO) against Measure BB in Santa Ana, then legally, Measure CC, which we also won, should be in effect.
If the SAPD cop in question in the above video was truly eating the marijuana edibles from the shop (which he appeared to be doing) then there should be federal firearms charges involved.
We need to call for a grand jury investigation into this case. This is corruption at it's worst, and the sort of thing we expect to see in Cabo San Lucas, Mexico, not here in America, let alone Orange County, California.
The judge who signed the search warrant for this raid was actually from Fullerton, not Santa Ana. The reason they chose this judge might be deduced from the fact that the police officers were caught having beer with him at the Staples Center.
The female police officer who said that she wanted to kick a disabled dispensary client named Marla "in her nub" has not yet been put on administrative leave. Nor have the cops who were standing around playing darts. Nor were the ones who were apparently trying to destroy video evidence. Nor was the cop who was eating the marijuana edibles. If you would like to speak to the investigating officer and let him know what you think of this situation, his name is Officer Rivera, and his desk phone number is 714-245-8005. No need to be hostile–he's actually a good guy. Just give him support and let him know that should he choose not to walk that "thin blue line" and instead, do what he needs to prosecute these dirty cops, he will have the full support of the people!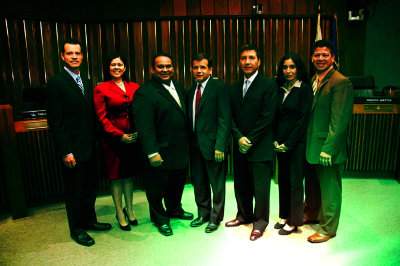 It is time to contact our Santa Ana elected officials and demand a proper investigation of these crooked SAPD cops – and their immediate suspension!  Here is their contact information: