Santa Ana Police Department
Advisory: Santa Ana Police Robbery Detectives request Media and Publics assistance in identifying armed Robbery Suspect
Location: RA Food Store, 2225 South Main Street
Occurred: Monday 02/02/2015 at 10 p.m.
Suspect: Male Hispanic, 28-32 years old, 6ft to 6'-7", 170 to 180 lbs., medium build with brown hair and eyes, goatee, medium brown complexion. Suspect was wearing a red long sleeve button up shirt, gray beanie, black denim pants, black sneakers and was armed with a black semi-automatic handgun.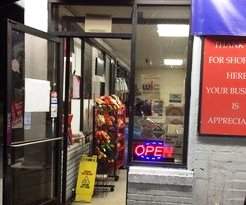 Summary: The male Hispanic suspect entered the RA Food Store located at 2225 South Main Street where he produced a handgun from his waistband. He demanded the store clerk hand over the money from the cash register. The female victim advised the suspect then picked up the cash register and ran out of the store.
Anyone with information that can assist in identifying this suspect is asked to please contact Detective Adrian Silva at 714-245-8545 or Orange County Crime Stoppers at 1-855-TIP-OCCS
Video footage plays 4 screen display first, then displays one camera angle at a time. http://youtu.be/7yAgWxqhE74
###
Editor's Note: This robbery occured in Santa Ana's Ward 1, which is represented by Mayor Pro Tem Vince Sarmiento.