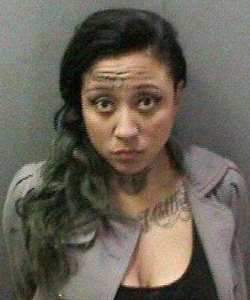 Santa Ana Police Department
Advisory: Investigators Seek Additional Victims of Robbery Suspects
VIDEO:  https://www.youtube.com/watch?v=QTBx20c3lHE
SANTA ANA, Calif. – (February 13, 2015) –On Wednesday, February 11, 2015, Sandy Cacero, 24, La Palma and Christopher Herrera, 27, Bell Gardens, were arrested in connection with robbery that occurred in the city of Dana Point. Cacero and Herrera were arrested in the city of La Palma following an investigation immediately following the incident.
On Wednesday, February 11, 2015 at approximately 12:30 a.m., Orange County Sheriff's investigators began investigating a robbery at the Best Western Hotel located at 34280 Pacific Coast Highway in the city of Dana Point. Investigators suspect Herrera and Cacero arrived at the hotel to meet the victim after corresponding on the website Backpages.com. During the contact at the hotel, Herrera and Cacera physically assaulted, peppered sprayed and robbed the victim of his cash, cellular phone and tablet. They were last seen leaving the hotel in a white, 2013 Nissan Maxima, CA license plate #6XCC446 (photo attached).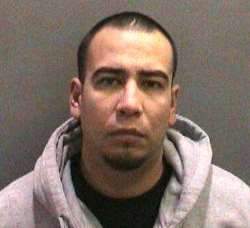 On Tuesday, January 6, 2015, Santa Ana Police Department detectives initiated an investigation after an attempted robbery at the Double Tree Hotel located at 201 E. MacArthur in the city of Santa Ana. Investigators suspect Herrera approached the victim from behind as he entered his room and demanded money. After the victim refused, Herrera physically assaulted the victim before fleeing the area of the room and exiting an elevator with two unknown females. Herrera was recently identified by Santa Ana Police detectives following the Dana Point incident and information provided by Orange County Sheriff's Department investigators.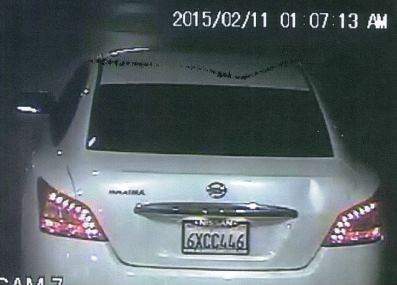 Based on evidence and information obtained from the scene, investigators believe the Santa Ana and Dana Point incidents are related. Investigators believe Herrera has worked with Cacero, as well as other women, in committing additional robberies. Herrera was arrested for robbery and the use of tear gas (pepper spray). He was booked into Orange County Jail and is being held on $250K bail. Cacera was arrested for robbery; however, she was released yesterday after posting bail.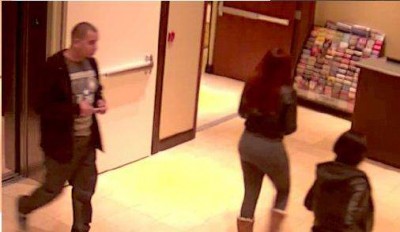 Anyone with additional information or who may have been a victim is asked to call Santa Ana Police Department Detective Corporal Adrian Silva at (714) 245-8545 / (714) 834-4211 or the Orange County Sheriff's Department at (714) 647-7000. Anonymous tips may also be submitted to Orange County Crime Stoppers at 855-TIP-OCCS (855-847-6227) or at occrimestoppers.org.
###