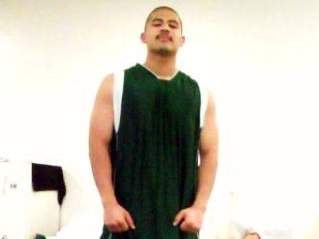 On Saturday, June 21st, 2014 at 2:06 am, patrol officers responded to a report of a single-vehicle traffic collision at the intersection of 1st Street at the I-5 freeway. The first officer to arrive reported that the vehicle had two trapped/injured occupants and requested the assistance of OCFA and Medics, according to the Santa Ana Police Department.
The vehicle involved was a black 2001 BMW 325i sport sedan. Firefighters were required to utilize heavy equipment to extricate the driver. The passenger of the BMW was pronounced dead at the scene by Medics. The Driver was transported to the Western Medical Center in critical condition. There was preliminary information that the driver was under the influence of alcohol.
Bryan Meza, 21, of Rancho Santa Margarita, was pronounced dead at the scene, according to the Orange County Coroner's Office.
Based on an examination of the BMW's damage and point of rest, it appeared that the BMW was traveling eastbound on 1st Street on approach to the I-5 freeway overcrossing. Witnesses at two separate locations placed the speed of the BMW in excess of 80 MPH on 1st Street as it ran red lights as well. The BMW then collided with a concrete barrier on the southeast corner corner of the freeway onramp. The impact induced major crush damage to the front of the vehicle and induced a significant amount of damage to the barrier. The needle of the BMW's spedometer was stuck at 82 MPH after the impact.
The driver was found to be unlicensed and issued a California Index number with a history of speeding violations. The investigation is still ongoing and charges against the driver are pending.
###