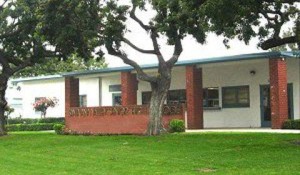 SAVE RODRIGUEZ AND CASCELLA!! STUDENTS AND PARENTS DEMAND THAT THE BOARD REINSTATES TWO TOP TEACHERS AT VALLEY HIGH
FOR IMMEDIATE RELEASE: JULY 15, 2013
Contact: Brayan Cruz, 714.574.4944, brayan557xb@yahoo.com
SANTA ANA, CA-­‐-­‐On July 23rd, 2013, students, parents, and community organizations will pack the Santa Ana School Board meeting to demand that the Board reinstate Mike Rodriguez and Kate Cascella for the next school year. (Click here to see the flier about this protest).
Both teachers were non-­‐re-elected by the Santa Ana Unified School District this year. Non-­‐reelection means that they will not be allowed to teach in a Santa Ana school this coming year, and the district did not give any reason whatsoever for their dismissal.
Although both teachers were awarded outstanding evaluations by Valley High School administrators, improved their students' test scores, and have been pillars in the Santa Ana community, they have been deemed not a "good fit" to teach in the Santa Ana Unified School District.
Since May, students and parents have been attending Board meetings to demand reasons that Rodriguez and Cascella are not being retained to no avail.
In previous weeks, the campaign has grown exponentially, as many more students, parents, and community organizations are calling for the Board and the school district to reinstate these teachers.
Blanca Martinez, a senior at Valley and one of the key organizers of the campaign, has created the "Save Cascella and Rodriguez" page on Facebook, and Miguel Prado, a sophomore, created an online petition.
The petition has garnered almost 300 signatures since it was established two weeks ago.
"We think Ms. Cascella and Mr. Rodriguez are the types of teachers that Valley High School needs. This is a test to see how much the school district really cares about student and parent voice," states Blanca.
She continues, "Mark McKinney, the new Superintendent of Human Resources, recently proclaimed that he is passionate in doing what is best for students, staff, and parents in Santa Ana.
Well, now is a good time for him, as well as the School Board, to show it," she implores.
The Board meeting will take place on Tuesday, July 23rd, 2013, at 6 pm, at the Santa Ana School Board Room on 1601 E. Chestnut Ave., in Santa Ana, CA.  Click here to read a flier about the protest set to take place at that meeting.
Students, parents and various community organizations throughout greater Santa Ana will not stop until they see Cascella and Rodriguez, and other teachers of their high caliber, fill the classrooms at Valley High School. They are in the process of starting a community organization to address issues that affect the education at their school.