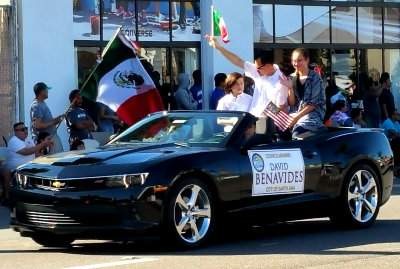 I stopped by today's Fiestas Patrias parade in Downtown Santa Ana – mostly to take pictures of the local politicians but also to take in the spectacle.  I was not disappointed on either count.
Somethings never change – Santa Ana Councilman David Benavides appeared to be riding in the same car he was in back in 2013 – with his kids.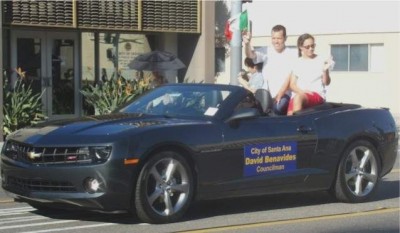 Several of our elected officials chose to run through the parade instead of riding in their vehicles.  Congresswoman Loretta Sanchez was in her usual bright red dress.  I also ran into former Supervisor and State Senator Lou Correa.  I didn't see him in the parade – which makes sense as he no longer holds an office.  But he was there early, working the crowd.  He is running in a crowded field for a chance at the U.S. House of Representatives seat that Sanchez is vacating as she runs for the U.S. Senate.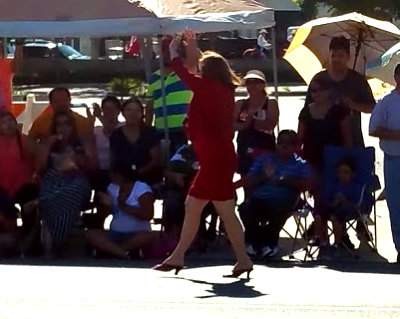 Jose Solorio was there too, in his capacity as a Trustee for the Rancho Santiago Community College District.  He is running for re-election to that seat.  He lost last year when he ran against then Supervisor Janet Nguyen for a chance to replace Correa in the State Senate.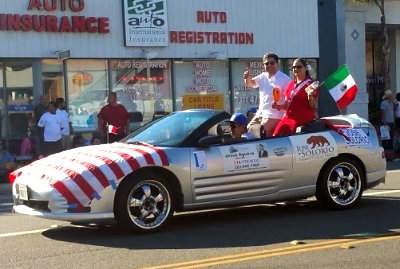 Nguyen was there too – running around like Sanchez.  She took a page from longtime Congressman Ed Royce and handed out paper fans – that quickly ended up littering the streets and sidewalks.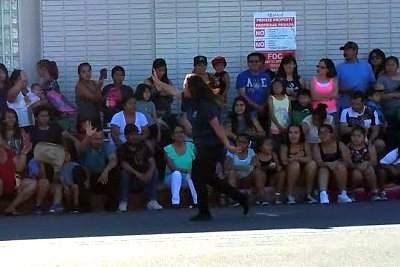 Nguyen's former Chief of Staff, Andrew Do, beat Correa last year and took over in the First Supervisorial Dictrict.  He was there today too, looking a bit awkward as he tried to work the confused crowd of mostly Mexican Americans and Mexican immigrants – that was surely wondering why there were so many Vietnamese people in the parade.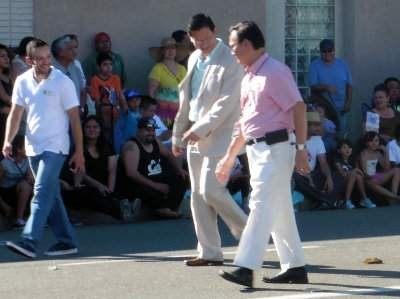 Santa Ana Mayor Miguel Pulido was in the Wells Fargo stagecoach again. And Santa Ana Council Members Roman Reyna and Vince Sarmiento were perched atop a fire engine along with their colleague Angie Amezcua.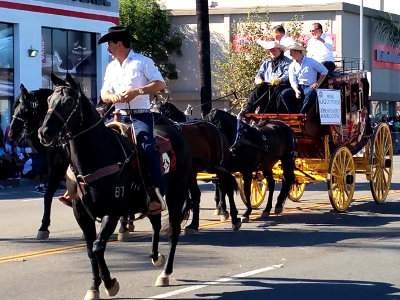 Karina Onofre was also in the parade.  She has a real estate and tax preparation business in the city and is a staffer for Sanchez.  Onofre has also run for office a few times as well.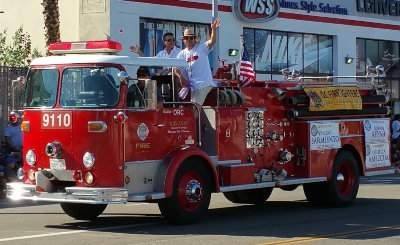 SAUSD Trustee Cecilia Iglesias rode in the parade as well, with the SAUSD Superintendent.  Iglesias is up for re-election in 2016.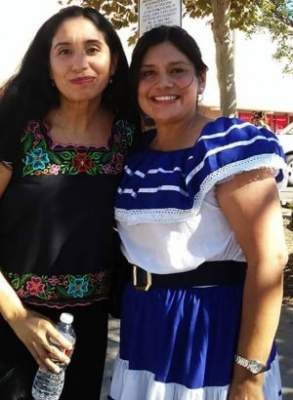 I didn't see any of the other School Board Members.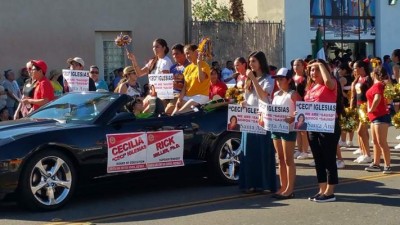 The parade featured floats representing each of the Mexican states along with marching bands from Century High School, Valley High School and Santa Ana High School.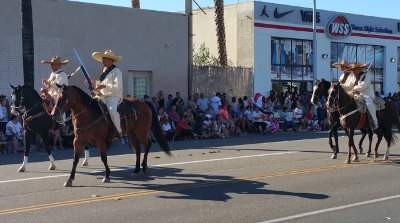 There were also men portraying Mexican revolutionaries, on horseback with rifles.  I would imagine that seeing them would totally have freaked out Donald Trump, had he been in attendance.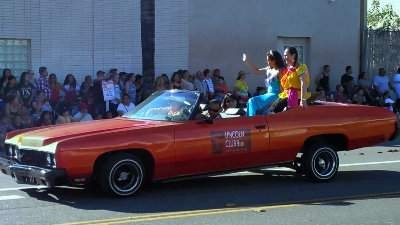 One of the strangest sights at the parade was a lowrider that appeared to belong to the Lincoln Club of Orange County – an organization that mostly advocates for Republican politicians.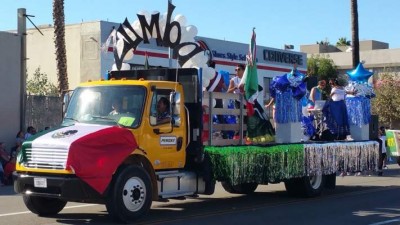 I thought the Zumba float was a bit weird too.  It made it look like Zumba is now one of the Mexican states!
I will post more pictures tomorrow.