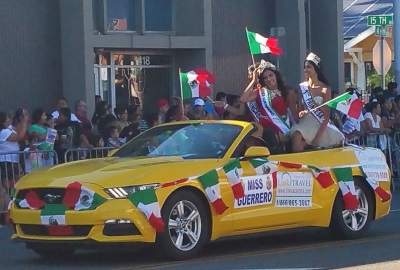 I already posted the pictures I took of our local elected officials at this Sunday's Fiestas Patrias Parade (celebrating Mexican independence).  But I also took a lot of other pictures – of the floats and other participants.  I am posting them here.
If you don't usually attend this parade I encourage you to do so.  It is a lot of fun and a great look at the history and culture of Mexico.
Kudos to our Santa Ana Parks and Rec Agency Director Gerardo Mouet and his staff for once again putting on a great show!