OCFA firefighters executed a methodical technical rescue to free a woman trapped in her vehicle at 6:02 a.m. today on the 405 North just past SR-133 in the City of Irvine.
With the vehicle pinned against a power pole and balancing on top of a drainage ditch, the firefighters quickly stabilized the car and used hydraulic tools for the delicate extrication.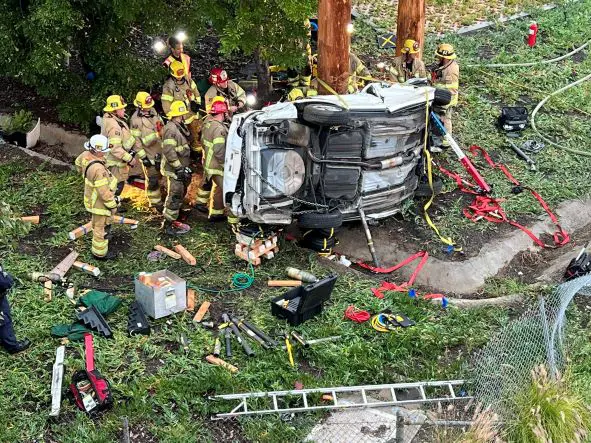 The firefighters and paramedics then quickly treated and transported the patient to a local trauma center.
This was a well-coordinated rescue involving Truck 20, Heavy Rescue 6, Technical Rescue Truck 56, Engine 51, & Battalion 10.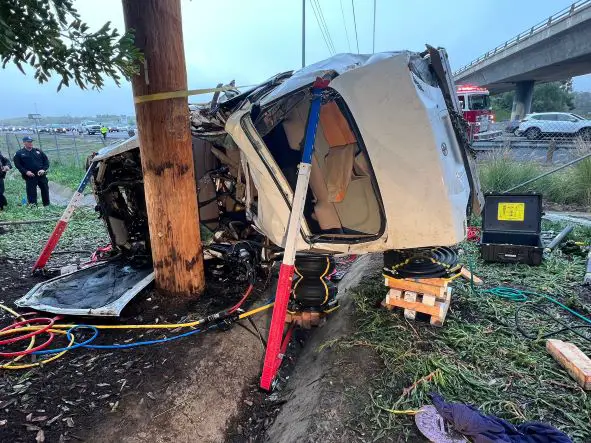 A nearby construction crew called 911 and came to the woman's aid.