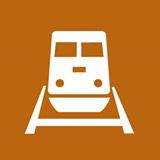 City of Santa Ana
Community: OC Streetcar Community Open House – Thursday, November 16, 2017 / Reunión Pública
The Orange County Transportation Authority (OCTA) is hosting a community open house for the OC Streetcar project – the first modern streetcar in Orange County. Stop by any time during the open house this Thursday, November 16, 2017, to learn the latest on the design of the streetcar system, project schedule, upcoming construction and more.
Open House Schedule:
Thursday, November 16, 2017
6:00 – 7:30 p.m.
Santa Ana Senior Center
424 W. 3rd Street
Santa Ana, CA 92701
Residents, businesses and stakeholders in the cities of Santa Ana and Garden Grove and Orange County are invited to attend. The 4.15-mile system will have 10 stops in each direction and is anticipated to break ground in 2018. Stop by and chat with the project team anytime during the open houses.
For more information or to schedule a project presentation for a community organization, contact Tresa Oliveri, Outreach Manager, at (714) 560-5374 or toliveri@octa.net. Please visit the webpage for more information: www.ocstreetcar.com.
———————————–
El Tranvía de OC está avanzando y empezará construcción pronto. Visítenos a cualquier hora entre la reunion pública del jueves 16 de noviembre de 6:00 pm a 7:30 p.m. en el Santa Ana Senior Center, ubicado en el 424 W. 3rd Street en Santa Ana.
Acompañe a la Autoridad de Transporte de Orange County (OCTA) en cualquier día para aprender sobre lo último del diseno del sistema del tranvía, el cronograma de proyecto, construcción y más. Se anticipa empezar construcción en el 2018. El tranvía correrá sobre Santa Ana Blvd. entre Santa Ana Regional Transportation Center y Harbor Blvd. y Westminster Ave en Garden Grove. Intérpretes estarán disponibles. Para más información, por favor visite www.ocstreetcar.com.