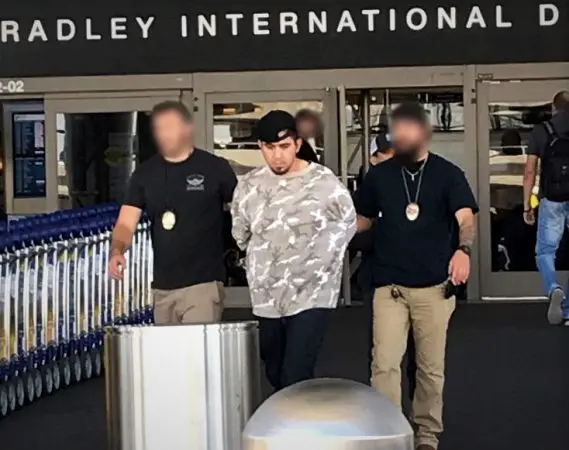 Amer Alhasan, a La Habra man, was convicted on Tuesday of murder for the 2018 slaying of his girlfriend, Tiyanie Ly. Alhasan strangled Ly and left her body in an Anaheim trash bin before his arrest while he was trying to leave the country.
On Tuesday, October 30, 2018, Anaheim PD Officers responded to the 2100 block of S. Balboa Plaza regarding a woman's body found in a dumpster. Upon Officers' arrival, they unfortunately found a woman, Ly, deceased at the scene. Homicide Detectives responded to the scene and worked with Patrol to interview witnesses, recover video surveillance footage, and Forensic personnel to process the crime scene.
Detectives identified Ly's boyfriend, Alhasan, as the suspect responsible for her death. On October 31, 2018, Investigators arrested Alhasan at Los Angeles International Airport as he tried to flee the country by flying to the Country of Jordan via Germany.
On November 2, 2018, the Orange County District Attorney's Office filed murder charges against Alhasan. Alhasan remained in custody until his trial began on August 7, 2023.
On August 15, 2023, Alhasan was found guilty of First Degree Murder. Alhasan is expected to be sentenced in the near future.
Homicide investigations are often complex investigations that require extensive teamwork. Sergeant Maya was the lead investigator and was assisted by the rest of the Homicide Detail, Patrol Division, Forensic Detail, and Investigators from throughout the Anaheim PD. Additionally, Homicide Detectives worked with the Orange County Crime Lab and Orange County Coroner's Office throughout the investigation.
Ly was survived by her three young children; a daughter that was 10 at the time and two sons who were ages 8 and 4.