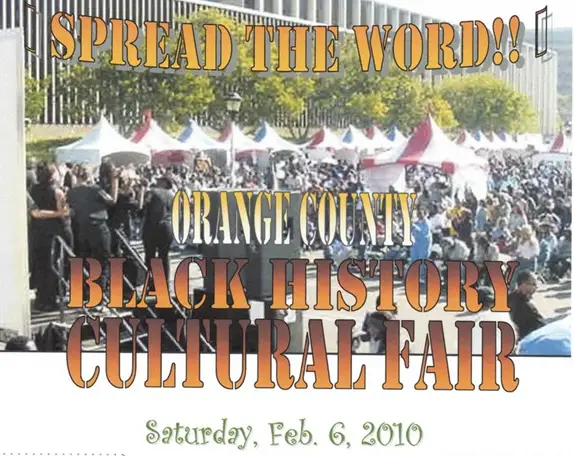 Celebrate Black History Month at the Black History Cultural Fair, on Saturday, February 6th, from 9:00 a.m. to 4:00 p.m., at the Santa Ana Civic Center.  Click here to see their website.
The event will include food, shopping, entertainment and fun!
Contact:
Dr. DeVera Heard
Rev Leon Clark
Mr. James Jones
Vendor spaces are still available.