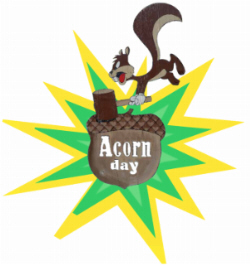 OC Parks Newsroom, by Kristi Bergstrom, Staff Assistant
Acorn Day at O'Neill Regional Park – The free event will take place Sunday, October 9 from 10 a.m. to 2 p.m.
Acorn Day returns to O'Neill Regional Park on Sunday, October 9 from 10 a.m. to 2 p.m. Get back to nature with family fun for all!
There will be ranger-led hikes and interpretive activities, as well as crafts, games, tree planting and much, much more.
Many live animals will be on exhibit at booths presented by the OC Zoo, Reserve at Rancho Mission Viejo, Monarchs Forever and SoCal Bluebird Club.
Presentations will be going on throughout the day, including storytelling and a puppet show.
Reserve a campsite and come to the fire ring program the night before. To reserve a campsite, click here.
Acorn Day is free, parking is $5 per vehicle. Come out and enjoy a fun-filled day at the park!
###