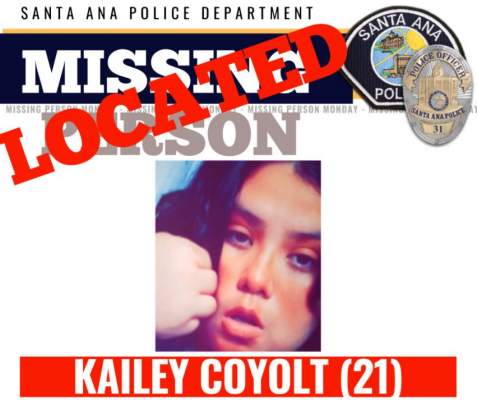 Missing person Kailey Coyolt has been located and reunited with her family.
– ORIGINAL MESSAGE –
Kailey Coyolt was last seen in the area of the 1100 block of West Civic Center Drive on 11/23/2020, at approximately 7 a.m. Coyolt has the mental capacity of 8 years-old and needs medication.
Description: Female, Hispanic, 5'02", 150 lbs., brown eyes, black shoulder length hair
Last Seen Wearing: Floral print shirt, gray leggings and blue Adidas sneakers
Anyone with information on Kailey Coyolt's whereabouts, please contact Detective Moroyoqui at (714) 245-8390.