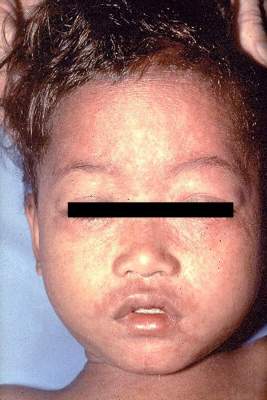 For Immediate Release: January 16, 2015
Contact: Deanne Thompson, dthompson@ochca.com, 714-834-2178
Measles Continues to Spread in Orange County
(Santa Ana) – Orange County now has sixteen confirmed cases of measles. Ten of the reported measles cases in Orange County, along with others throughout California and in other states, are connected to visiting Disneyland or Disneyland California Adventure Park in December. The source of the infection for the four most recent cases is not known; they were not exposed at Disneyland and had no known contact to any of the confirmed Disney-associated cases.
The identification of four measles cases with acquisition from unknown community contacts indicates exposure to measles is more widespread throughout the county. The Health Care Agency expects that the measles outbreak will continue to spread, so all should be aware of the signs and symptoms of measles. Health officials remind the public that the best way to prevent the measles is by getting vaccinated.
Measles is a highly contagious and potentially severe disease that causes fever, rash, cough, and red, watery eyes. Children too young to be immunized, pregnant women and people with compromised immune systems are at the greatest risk for severe illness. Measles spreads very easily by air and by direct contact with an infected person. People are contagious from approximately four days before the rash appears through four days after the rash appears. Anyone suspecting they have measles should CALL their medical provider BEFORE arriving at the medical office to avoid exposing others to the measles virus.
Protect Yourself and Family from Measles:
Children should receive their first MMR vaccine at 12-15 months of age. The second dose of MMR is given at 4 to 6 years of age before going to school.
Vaccinating children, adolescents and adults is the best way to protect infants who are too young to receive the MMR vaccine.
Vaccinations are very safe. The benefits far outweigh any risks. Side effects are usually mild, such as soreness where the shot was given.
Measles is found in many parts of the world, including Europe, Asia, Africa, and the Middle East. Vaccination before traveling is recommended.
Measles vaccine is widely available in the community, and free and low-cost vaccinations are available. A complete list is available at www.ochealthinfo.com
To learn more about measles, visit the Centers for Disease Control and Prevention or the Orange County Health Care Agency.
###