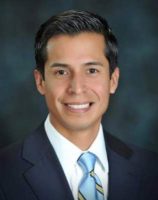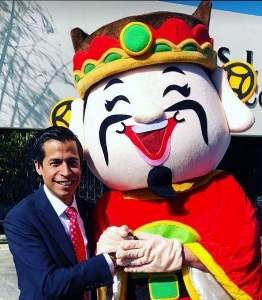 The Orange County Voter Registrar has just about tied up the results of this year's March Primary Election. It is safe to say now that Westminster City Councilman Sergio Contreras will advance to the November Primary to face off against incumbent Orange County Supervisor Andrew Do, in the First District of the O.C. Board of Supervisors.
Santa Ana Mayor Miguel Pulido trails Contreras currently by 2,147 votes. That number has not shifted in some time.
It is a surprise end to Pulido's political career that few expected. He is terming out this year as Mayor of Santa Ana after over 20 years. In that time he brought a lot of positive change to our city but he antagonized the liberals because he was always a pro-business moderate.
In hindsight perhaps we should have seen this coming as Contreras was assisted from the start by Pulido's old nemesis, former Santa Ana City Councilman Sal Tinajero. You might recall that Tinajero barely lost to Pulido in the last Santa Ana Mayoral race.
Contreras was very active in social media and he garnered the endorsement of the Democratic Party of Orange County, which has shifted far left over the past few years. He also got a lot of support from the area's more liberal unions.
That said it is highly unlikely that Contreras can beat Do. While the First District has shifted to the blue column Contreras is very liberal and the voters in the district tend to be more moderate. Do also will outraise him by a country mile.
Here is Contreras' bio:
Sergio Contreras, a husband, father, homeowner, and registered Democrat, has served on the Westminster City Council since 2012, where he successfully championed the largest upgrade to Westminster's park system since 1996, encompassing 22 park facilities and representing a $10.4 million investment in the community. Contreras oversaw the city's first general plan update in decades. He also placed emergency call boxes in all Westminster parks to enhance public safety, and fought to place outdoor exercise equipment in local parks to improve public health Contreras accomplished all of this at no cost to the city's General Fund, showing how to do more with less.
Contreras previously served on the Westminster School Board from 2004 to 2012, including serving as president of the board in 2012. On the School Board, Contreras helped pass a $130 million school bond to modernize Westminster's school facilities and make them safer. In that role, he established an all-day kindergarten system, making Westminster School District the first in Orange County to provide day-long kindergarten at all school sites. Contreras also increased access to music and arts programs districtwide, while expanding afterschool programs.
Contreras works as the Senior Director of Education and Healthy Schools for the Orange County United Way, where he helps oversee dispersal of funds to students from disadvantaged socio-economic backgrounds.
Born and raised in Orange County, Sergio attended Westminster High School and Orange Coast Community College before transferring to California State University Long Beach, where he received his BA and MPA.
Sergio currently lives in Westminster with his wife Adriana and their daughter and son.