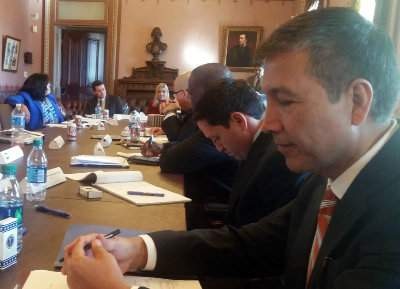 City of Santa Ana, Downtown Orange County
Community: Mayor Pro Tem Sarmiento among White House Policy Leaders / Vice-Alcalde Vince Sarmiento Entre Líderes en la Casa Blanca
On Friday, November 13th, Mayor Pro Tem Vince Sarmiento met with President Barack Obama's Chief of Staff and Senior Administration officials from the White House to discuss legislative priorities that will help make the American middle class stronger and underscore the importance of middle-class economics.
Sarmiento was among 27 distinguished local elected officials from throughout the United States invited to the Policy Leaders Convening in Washington, DC; he was one of four California elected officials and only one of two from Southern California. It was a tremendous opportunity for the City of Santa Ana and an honor for Mayor Pro Tem Sarmiento to be selected to represent our community at this important meeting.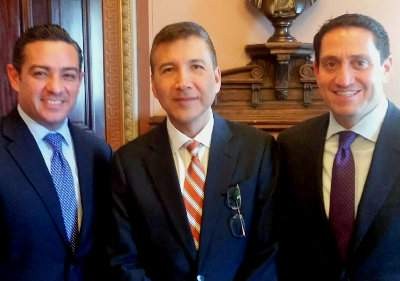 The meeting was hosted by U.S. Secretary of Housing and Urban Development, Julian Castro, and included a series of meetings with Senior Administration officials to discuss four primary issues: 1) climate, 2) healthcare, 3) economic progress and equality, and 4) social equality.
U.S. Secretary of Labor Tom Perez and Valerie Jarrett, Senior Advisor to the President, were among some of the other White House officials in attendance.
###