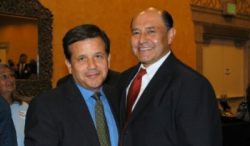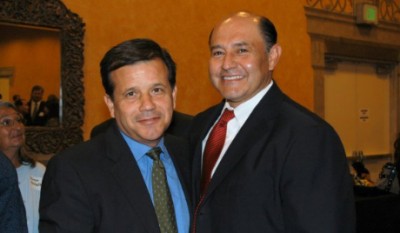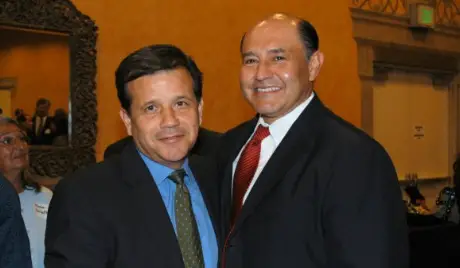 Santa Ana Mayoral candidate Alfredo Amezcua brought his whole gang to tonight's Democratic Party of Orange County meeting, at the Teamsters Hall at Marks and Chapman in Orange, but it was all for naught.  Santa Ana Mayor Miguel Pulido got the endorsement of the DPOC!
Amezcua's mob lost their minds, according to a pajarito, and DPOC Chairman Frank Barbaro had to threaten to escort them out of the room, after they started screaming that not all the votes had been counted.  Amezcua's supporters at the meeting included a Republican, Art Lomeli, as well as Albert Castillo, and Zeke Hernandez.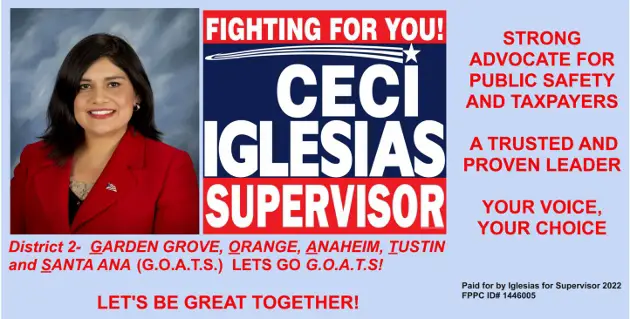 As one might expect, the increasingly unhinged Gallegos is now alleging that the DPOC created fake votes and took votes away from Amezcua, over at his fading Liberal OC blog.  Gallegos even went as far as to compare DPOC Chairman Frank Barbaro to Iran's President, Mahmood Ahmadinejad.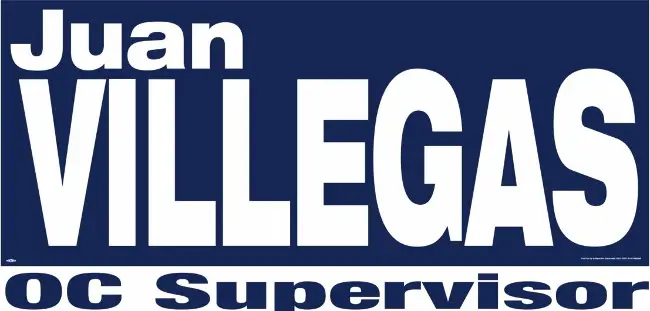 This endorsements means that Pulido will be appearing on all DPOC walk pieces, door hangers and slate mailers.  Obviously this is a huge blow to the underfunded Amezcua campaign, which has been touted heavily of late on the Liberal OC blog, which has also been attacking Pulido mercilessly.
Here are the DPOC members who allegedly voted for Amezcua, courtesy of the Lib OC:
Mohammed Amin
Mani Kang
David Sonnenborn
Marti Shrank
Giovanii Jorquera
Ken Burke
Zeke Hernandez
Ken Arnold
It should be noted that Ken Arnold is running for Congress against Dana Rohrabacher.  Why he would side with Amezcua is a real mystery.  Also not a good move on his part. 
You cannot win the DPOC endorsement without significant support from organized labor, and Amezcua has utterly failed in that regard.  Pulido recently got the COPE endorsement from the Orange County Central Labor Council, and he has the support of the Santa Ana Police Officers Association and the Santa Ana Firemens Benevolent Associations as well.
Pulido really scored with the trade unions a few weeks ago when he strongly supported the One Broadway Plaza project.  Amezcua showed up to the City Council meeting, when the top item of discussion was a request by the OBP developer for changes in the development agreement.  Amezcua slinked out of the room without supporting the project.  The union members who were there took note of that. 
Pulido will be at the Labor Day event at the Santa Ana Zoo.  I wonder if Amezcua will bother showing up now that he has lost the support of labor and his own party?