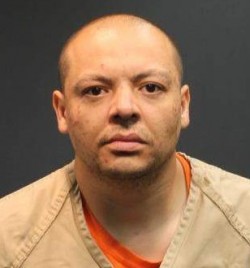 ORANGE COUNTY DISTRICT ATTORNEY PRESS RELEASE
Case # 15CF0763
April 13, 2015
MAN TO BE ARRAIGNED FOR SHOOTING-MURDER OF SISTER'S BOYFRIEND
*Defendant is accused of fleeing to Mexico after the murder
SANTA ANA – A man is scheduled to be arraigned tomorrow for the shooting-murder of his sister's boyfriend. Adan Rodriguez Leon, 32, Santa Ana, is charged with one felony count of murder and a sentencing enhancement for personal discharge of a firearm causing death. He is also charged with sentencing enhancements for previously being convicted of possession of a loaded firearm by an active participant in a criminal street gang in 2008 and sale or transportation of a controlled substance in 2010. If convicted, he faces a maximum sentence of 52 years to life in state prison. The People will be requesting he be held on $5 million bail at his arraignment tomorrow in Department CJ-1, Central Jail, Santa Ana.
At approximately 2:30 p.m. on April 8, 2015, Leon is accused of going to his sister's home in Santa Ana. The defendant is accused of contacting his sister's boyfriend, 39-year-old Paul Guzman, outside the home. Leon is accused of pulling out a loaded firearm and shooting the victim multiple times. The defendant is accused of fleeing the scene after the shooting.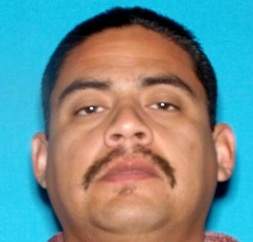 The Santa Ana Police Department (SAPD) was contacted and began investigating this case. SAPD obtained an arrest warrant for the defendant within hours after the shooting. On April 10, 2015, authorities in Mexico detained the defendant on the warrant. SAPD took custody of the defendant early yesterday morning. The investigation in this case is ongoing.
Senior Deputy District Attorney Keith Burke of the Homicide Unit is prosecuting this case.
###
TONY RACKAUCKAS, District Attorney
Susan Kang Schroeder, Chief of Staff
Office: 714-347-8408
Cell: 714-292-2718