The SAPD has made history by using the DNA sample of a suspect's female relative to finally bring to justice a man who kidnapped and brutally raped a 6-year-old girl in Santa Ana, according to KABC.
Francisco Javier Lopez, 45, of Montebello, allegedly forced the child into a Honda Civic in broad daylight, at the 1400 block of South Townsend Street on July 15, 2012, according to KTLA.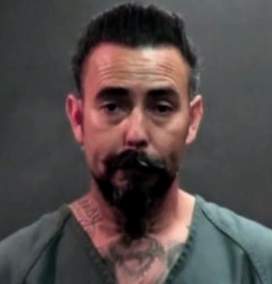 Lopez then took his victim to a nearby parking lot where she was "brutally" sexually raped. He then drove the girl back to the 1400 block of South Townsend Street and threw her out of the car, according to the SAPD. 
Lopez has been charged with the following:
1 felony count of kidnapping to commit a sex offense
1 felony count of oral copulation of a child under the age of 11
3 felony counts of sexual penetration of a child under the age of 11
1 felony count of sexual intercourse with a child under the age of 11
5 felony counts of a forcible lewd and lascivious act with a child under the age of 14
1 felony count of dissuading a witness.
This was a SAPD cold case for years. DNA samples collected as part of the investigation were submitted to a statewide database, and requests for possible matches were made on a yearly basis until 2018, when there was finally a breakthrough.
Apparently a female relative of Lopez plead guilty to an unrelated case and her DNA sample was placed in the State's database in 2014. The sample was of no help for several years until the State of California finally was able to analyze female familial DNA last year, according to the O.C. District Attorney, Todd Spitzer.
The use of that type of a female DNA match to solve a crime was a first for Orange County, and this was only the second time it happened in the state's history.
The future may see more suspects caught as 46 percent of inmates have a close relative that has done time in prison.
Lopez faces life in prison without the possibility of parole. It is not likely to go well for him once he does get sent to prison.