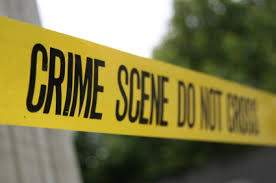 A man was stabbed Friday afternoon in Santa Ana, police said. at Fairview and Seventeenth streets in Santa Ana. When the police arrived, they found a man stabbed several times in the upper torso, Sgt. Don Humphrey said, according to the O.C. Register.
For some reason the man did not cooperate with the police.  He admitted that someone stabbed him but that was it.  He was taken to an unnamed hospital for treatment.
Anyone with information about this attack should call the Orange County Crime Stoppers at 1-855-TIP-OCCS.
The stabbing happened in Santa Ana's Ward 3, which is represented on the City Council by Council Woman Angie Amezcua.