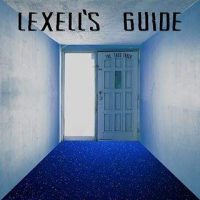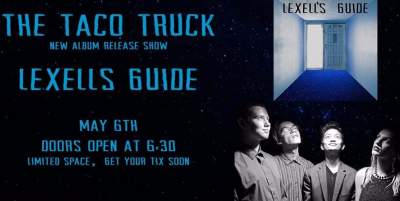 A band in Southern Orange County called The Taco Truck is holding a release party at Recess Studios in Santa Ana on May 6, 2017, at 2700 South Main St., in Santa Ana. Doors open at 6:30, and the show starts at 7:00 p.m.
Taco Truck just released their most recent album, "Lexell's Guide" on April 14, to various online digital outlets, such as Apple Music, Spotify, Google Play, and more.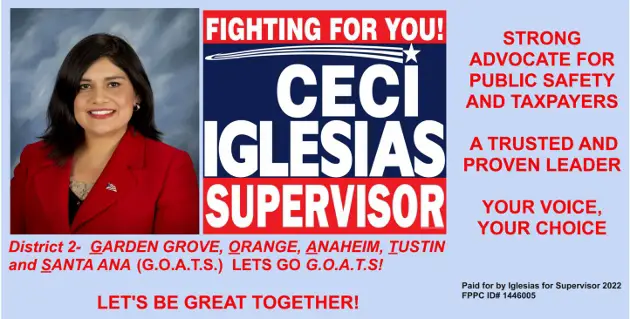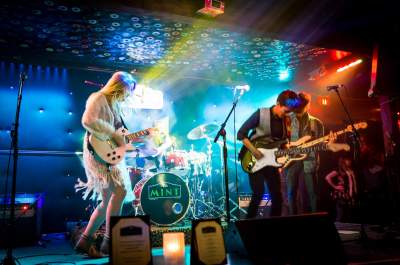 The Taco Truck will be joined by SUNDIVE and FRNCE for an evening full of music. They will perform the entire new album along with some surprises. Theey will have some great guest musicians, singers, etc that will help them make this an unforgettable show. Space is limited so get your tickets soon! (10 & Under free). Click here to order your tickets, for only $10 each or $18 with  a CD.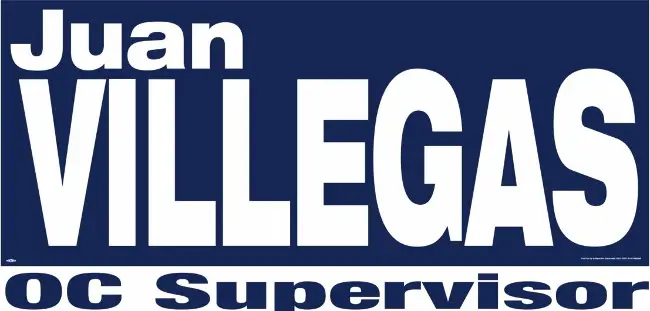 This four-member alternative/indie rock band aims to define the term "Millennial Prog." Lexell's Guide is a complete, eight track album full of musical twists and turns, and odd time signatures that may be subtle, but are most definitely defining. The album's title track is a prog piece with a mystical element that pleases the ear for more than ten minutes. Throughout Lexell's Guide, you will find intricate progressions, elaborate grooves and pleasant harmonies, along with meaningful lyrics.The best part is that all of this happens without over saturating the audience. Disclaimer: there is a trombone somewhere in there!
The Taco Truck originated in 2013 with three middle schoolers entering a talent show. The band began writing original music and later added a fourth member. Their debut EP, South County, was released in November 2015, with their first official music video Ridiculous Feats following shortly thereafter. The Taco Truck has performed live at several venues around Orange County, including The Coach House and House of Blues Anaheim, and also The Mint in Los Angeles. The band is honored to have received a semi-finalist award for the "Unsigned Only" music competition in 2016.
More recently, the band won The Mint's 80th anniversary free music video contest with the song "Ekta" from Lexell's Guide. The Taco Truck was also recently featured in the February 2017 issue of OC Weekly magazine which described The Taco Truck like this: "Four teenagers are bringing back indie prog rock with an unstoppable drive and kick-ass tunes. But don't let their ages fool you — with their technique and attention to detail, these kids shred harder than your cookie-cutter high school band." (credit Yvonne Villaseñor, OC Weekly, February 2017).
Band Members (alphabetical order):
Alex Soto – Bass
Cesar Landa – Drums, Percussion
Emma Hattesohl – Guitar, Vocals
Sid Piravi – Vocals, Guitar, Trombone
Listen to the album on Spotify or get the album at the iTunes Store.